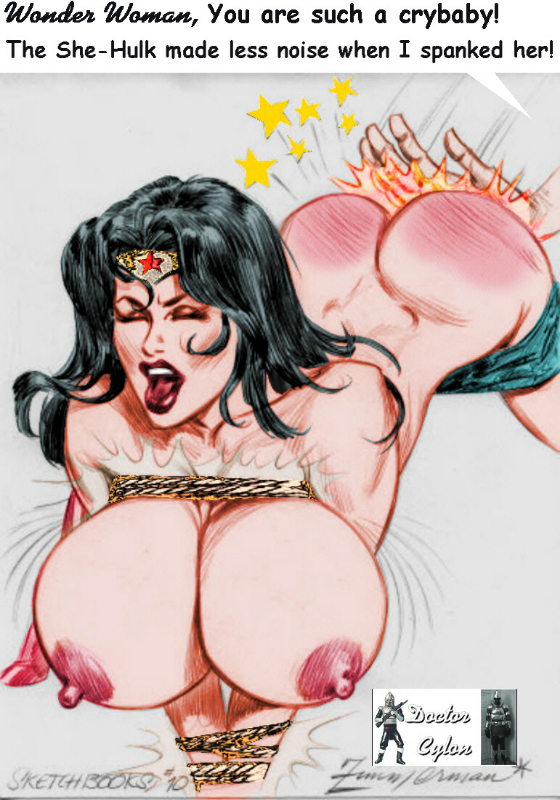 Art by Julius Zimmerman; modifications and colors by Doctor Cylon (click to increase in size). Posted by the Web-Ed on 06/30/2017.
We've seen Julius Zimmerman many times in this gallery. He's averse neither to spanking nor to bending-over spanking positions, and could be called a "Good Girl" artist if it weren't for his comically oversized boobs. It is no surprise, then, that he should have provided so much grist for the mill of Doctor Cylon. We're not completely sure that Zimmerman intended this drawing, "Sketchbooks10," to be Wonder Woman, but it sure looks like her. The good Doctor may have added the tiara, but the rope (WW's Golden Lasso) was already in place. In fact, Zimmerman might well have intended for her to be spanked given her position: bending over, panties down, legs spread, knees straight, and head up.
Doctor Cylon also provided the coloring, the caption, and the helping hand. This actually would have been a good choice for a paddling animation, but of course the good Doctor did one of those many years ago and we turned it into an interactive game.