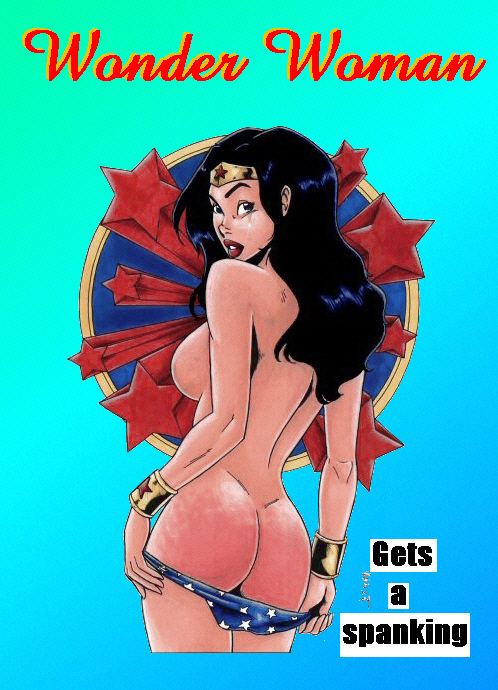 Art by Garrett Blair; modifications and colors by Doctor Cylon (click to increase in size). Posted by the Web-Ed on 09/01/2017.
Garrett Blair has twice before appeared in CSR, in Vampirella Spanks Batgirl and Wonder Woman Spanks Supergirl. He's done a lot with Wonder Woman over the years, but not spankings other than the one above because he tends toward plain Good Girl Art. Still, some of her poses lend themselves to spanking-friendly interpretations, one of which we see here as she's pulling her panties either up or down.
Doctor Cylon was ready as always to provide the coloring and caption. He did a great job coloring WW's bottom in such a way it really looks like she's just had a hand-spanking!