<!- IMAGE ->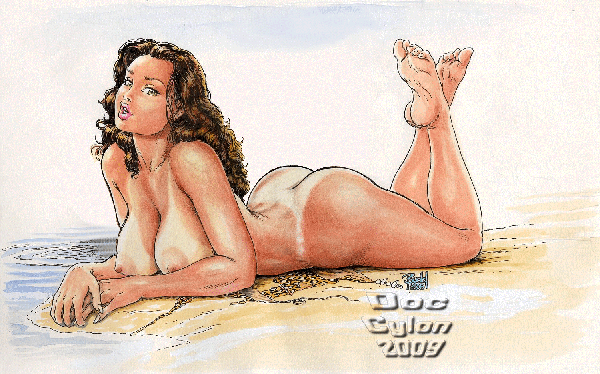 posted by the Web-Ed on 11/30/2009
Here we began with a beautiful, naked young woman sunbathing on a beach (the work of Bud Root, who is also featured here). Although very spankable with a cute, round bottom, she is not so obligingly posed in the bent-over, bottom-out position as many others have been in this gallery. At first glance there would appear to be no obvious approach to turning this drawing, fine as it is, into an animated spanking. But Doctor Cylon finds a way:
A miniature "bomber" plane delivers the needed swat on the fly, reddening her bottom nicely! It's probably a model plane remote-controlled by some boys nearby. Now that's precision flying!
<!- IMAGE ->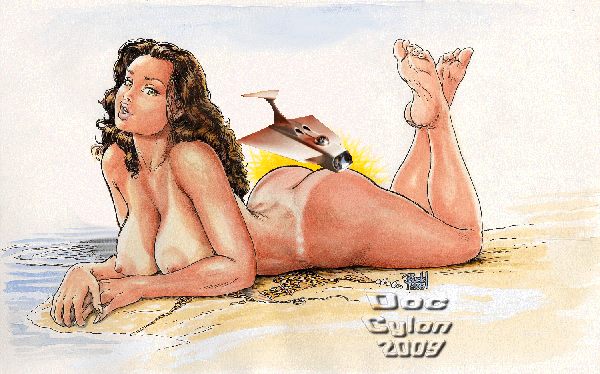 While we're not sure how that "spank bomb" actually works, we did manage to split this fast-moving animation into separate frames. Here we see the frame displaying the all-important moment of impact. Mission accomplished, and naughty sunbather spanked!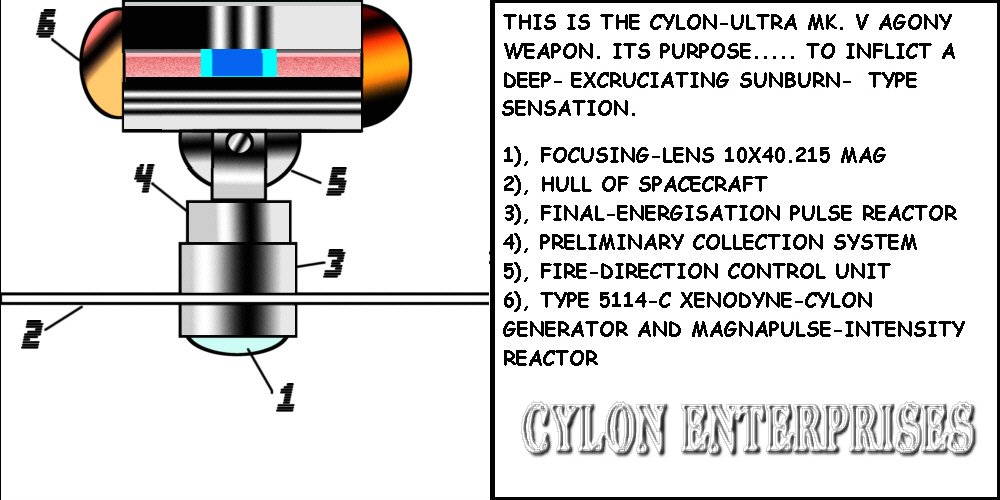 01/14/2011 Update: In response to our puzzlement, expressed above, as to how the "spank bomb" actually works, Doctor Cylon sent along this set of his working blueprints! Interesting as the design is, we still like to think of it as a "spank bomb" that has the same effect on the derriere as a good paddle-swat would.