<!- IMAGE ->
Posted by the Web-Ed on 12/11/2009
A lovely pastoral scene featuring pretty flowers and a naked young woman. What's missing? A paddle, of course, which Doctor Cylon quickly supplies and applies.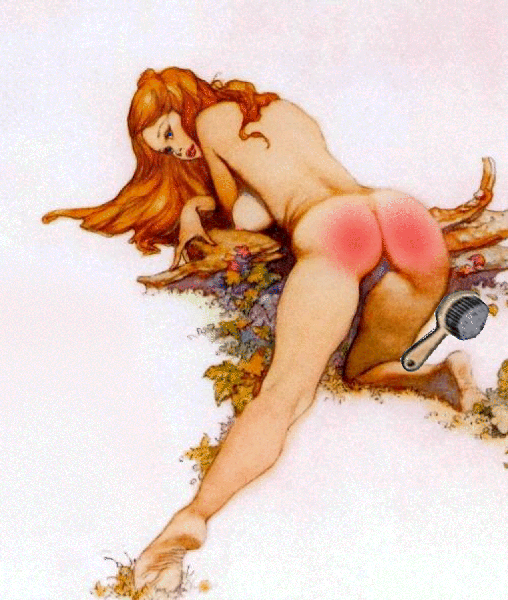 Posted by the Web-Ed on 11/18/2016
11/18/2016 Update: The signature on the version above was hard to read, and it was not until Doctor Cylon sent us this new version with the name "Frazetta Fanny Warming" that we realized the original painting was by the late master of fantasy art (1928 - 2010). Frazetta had a long and successful career, but this isn't the place to go into it except to say that among other abilities, Frazetta could draw or paint some very spankable women when he wanted to. Some day we're going to write an article about Good Girl Art and we can go into his style more at that time.
As for this latest version, the good doctor exchanged the paddle for a hairbrush and apparently re-colored the work. We were not able to find the original, but we'd have to say the color contrast is better than it was in the first animated version.