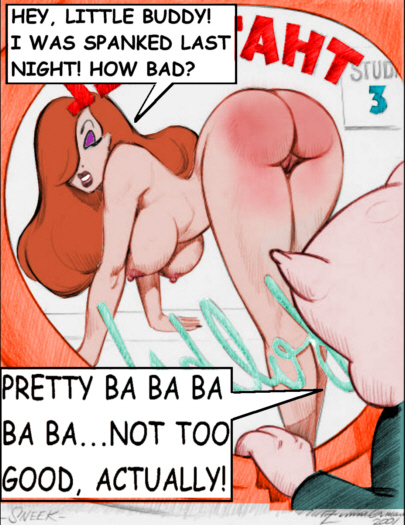 "Sneek" by Julius Zimmerman. Colors and captions by Dr. Cylon. Posted by the Web-Ed on 12/10/2010.
Julius Zimmerman once again supplies a drawing of a young lady in good position to receive chastisement. This time, however, instead of providing an animated paddle or some such, Doctor Cylon turns it into a spanking inspection, as in "I was spanked last night. How bad?"
Poor Porky Pig has some trouble spitting out an answer, which anyway depends upon your point of view. We'd say the spanking was pretty good!