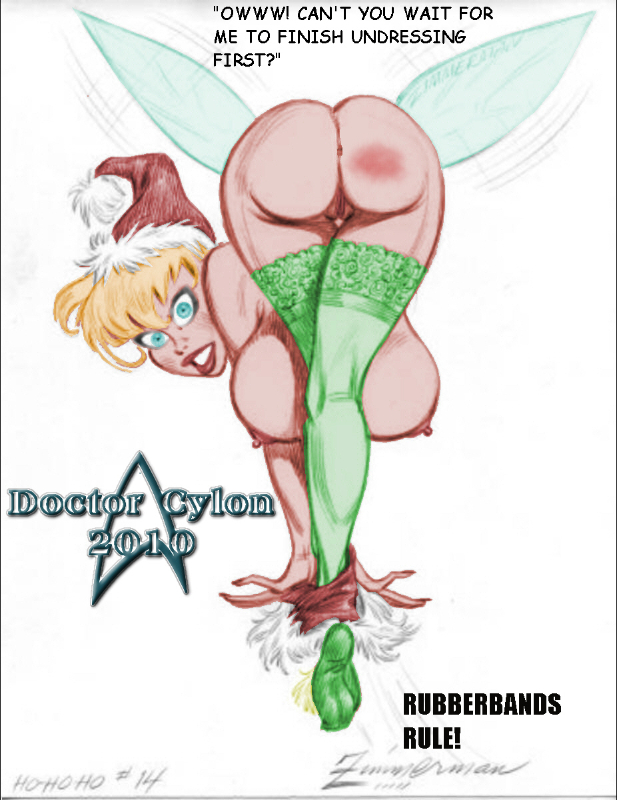 "HoHoHo #14" by Julius Zimmerman. Colors and captions by Dr. Cylon. Posted by the Web-Ed on 12/17/2010.
As Christmas is rapidly approaching, it's time to look at a couple of holiday-themed efforts of Doc Cylon.
Julius Zimmerman apparently drew this little Christmas pixie intending the humor to come primarily from her bent-over position as she removes her skirt. Doctor Cylon, not being one to waste an opportunity, added the caption, "Oww! Can't you wait for me to finish undressing first?" before spanking her, that is. But she looks happy enough, perhaps understanding that some things just can't wait. As the good Doctor points out, rubber bands rule!
One thing that lends Zimmerman's work to this kind of treatment is that he's not exactly shy about using the bent-over position to display a well-proportioned derriere to its best advantage. Here he gives us a tempting target indeed - it would be wrong if, when seeing it, we didn't think about spanking!