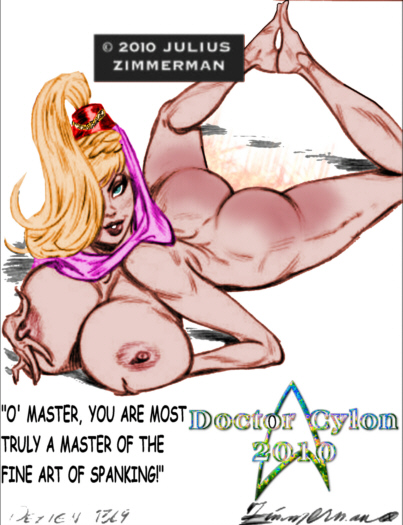 One of many silly television sitcoms in the 60's, I Dream of Jeannie is still fondly remembered today. Many a normal boy fantasized about what he would do if he had a beautiful genie at his beck and call. On the other hand, all spanko-boys fantasized about spanking the beautiful Barbara Eden. Larry Hagman once threatened her with a spanking, and we think we remember a scene where Jeannie gets a sort of slapstick swat with a clipboard, but there was no actual spanking on the show although many were certainly deserved (see Dallas Spanks Hard for a Jeannie-themed video with Amelia Jane Rutherford wearing a reasonble replica of the original Jeannie costume).
To remedy this deficiency, three Jeannie-spankings are provided now by Doctor Cylon based on two original drawings of Julius Zimmerman. At left, we have an after-spanking scene complete with red bottom. Below left is an animated scene whose after-effects may be seen below right.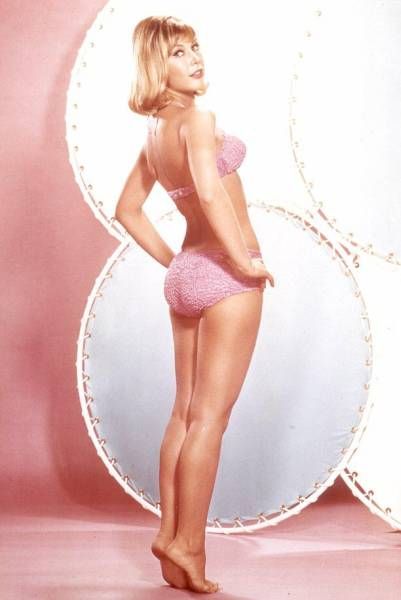 For young people who may not remember the show, here is a picture of the lovely, talented, and spankable Barbara Eden, taken probably between 1965 - 1970.