For the second holiday-themed effort of Doctor Cylon, we have Paolo Serpieri's famed Druuna wearing an elf costume - or at least part of an elf costume - with the jacket conveniently flipped up in the back. Doc Cylon needs no more invitation than that to add colors (left) and caption plus spanking hand (right).
Merry Christmas!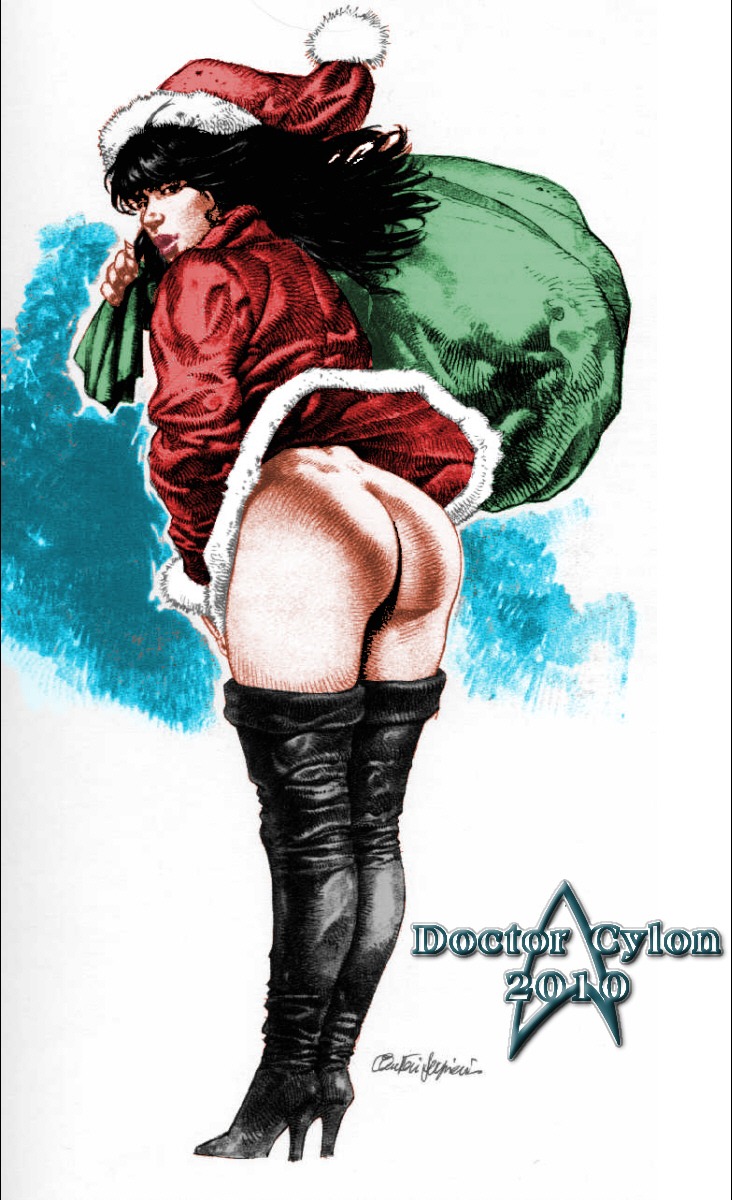 Druuna by Serpieri. Colors by Dr. Cylon. Posted by the Web-Ed on 12/24/2010.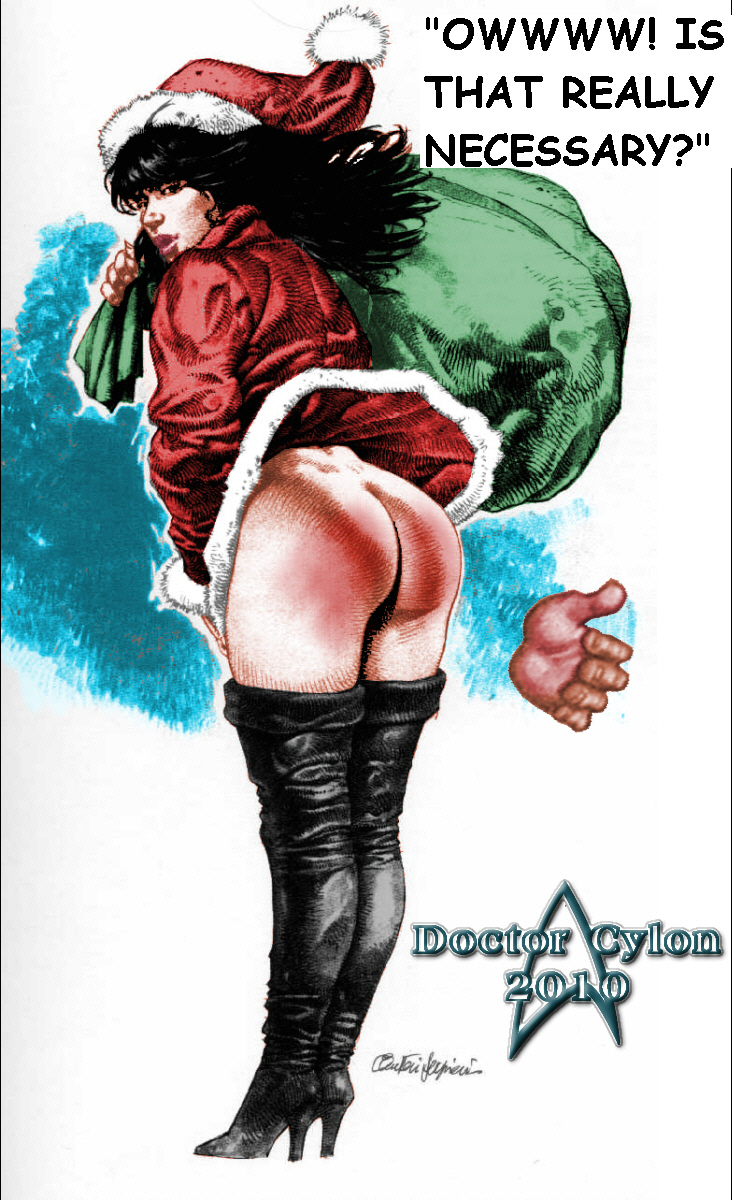 Yes, it's necessary! Colors and captions by Dr. Cylon.