We close out 2010 without having come near to posting everything Doctor Cylon has done this year, so let's make a small dent in our inventory by posting animations of two similar drawings by the prolific Julius Zimmerman. We're not sure why Zimmerman titled the first of these "Wildlife", but Doc Cylon made sure that Annie's life became a little wilder by adding the animated "bongo style" spanking hand. "It Glows" is the second's title, so the good Doctor quite naturally used the same hand to ensure that Annie's fanny does indeed glow!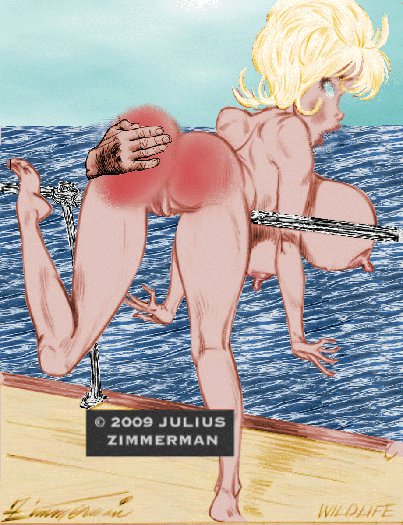 Colors and animation by Dr. Cylon. Posted by the Web-Ed on 12/31/2010.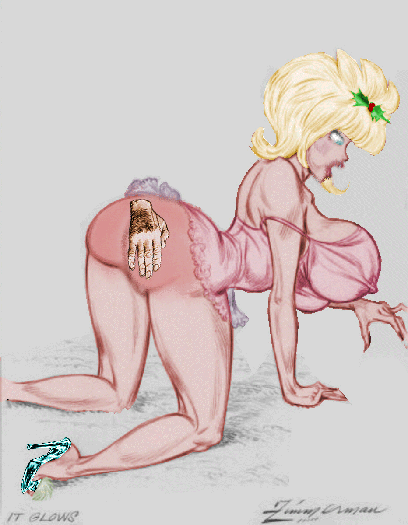 "You could even say it glows" - and we're not talking about Rudolph the Red-Nosed Reindeer!