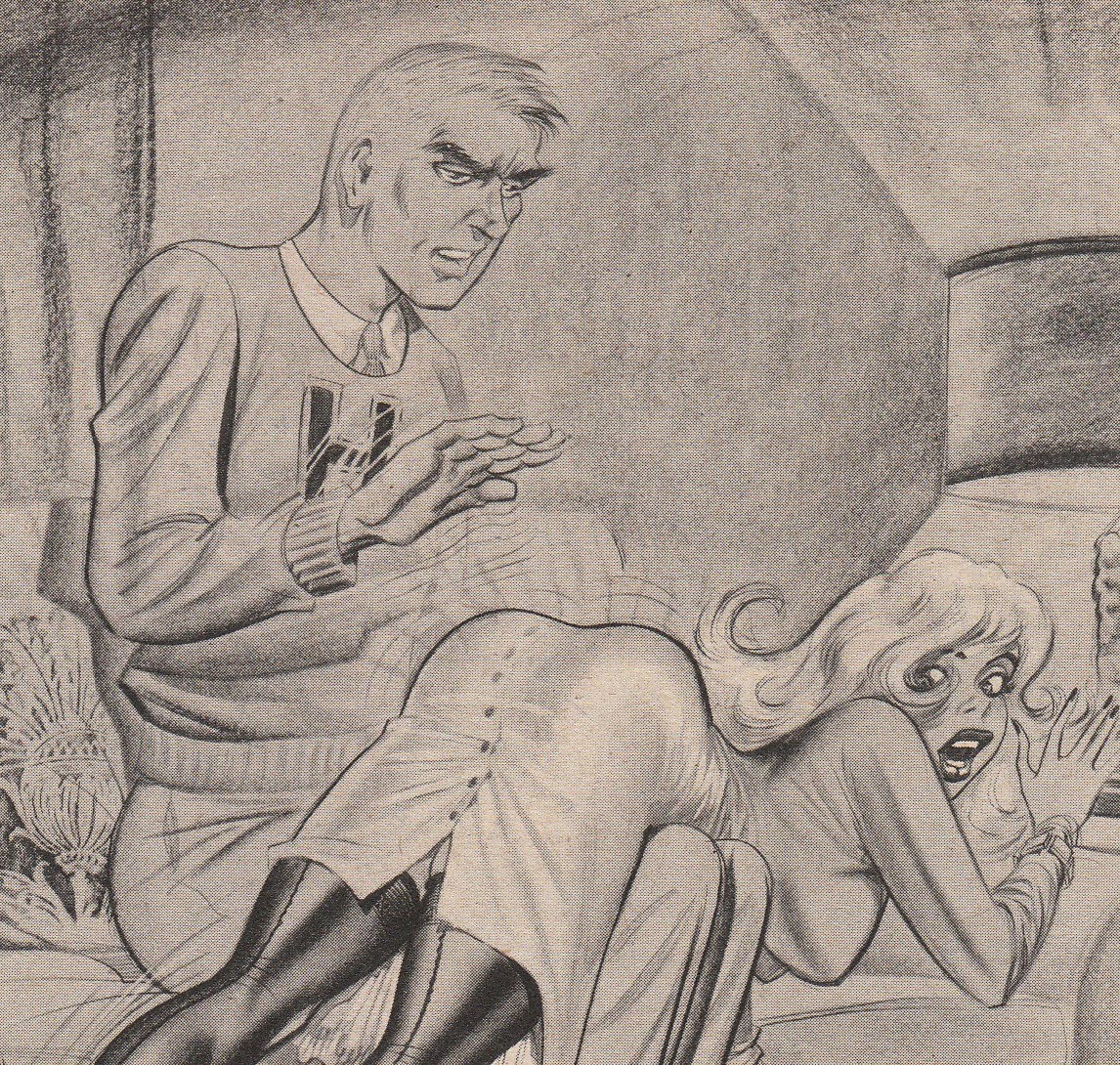 Posted by the Web-Ed on 07/02/2010
Let's go back to Bill Ward's early days (we believe, based on the style, that this cartoon dates from the 1950's). As we have mentioned here, we prefer Ward's earlier work. During this period, Ward sometimes chose a collegiate setting as he does here, but more importantly, the spankees are reasonably proportioned, while the men have not yet devolved into a brutish, almost sub-human appearance (although it looks like the transition on the male side is just beginning).
The spankee does appear a little alarmed here (maybe the spanking hurts more than she thought it would, heh-heh), but you'll notice her thighs are very nearly parallel and the OTK position is pretty good. Overall, this is a good example of 50's collegiate spanking.