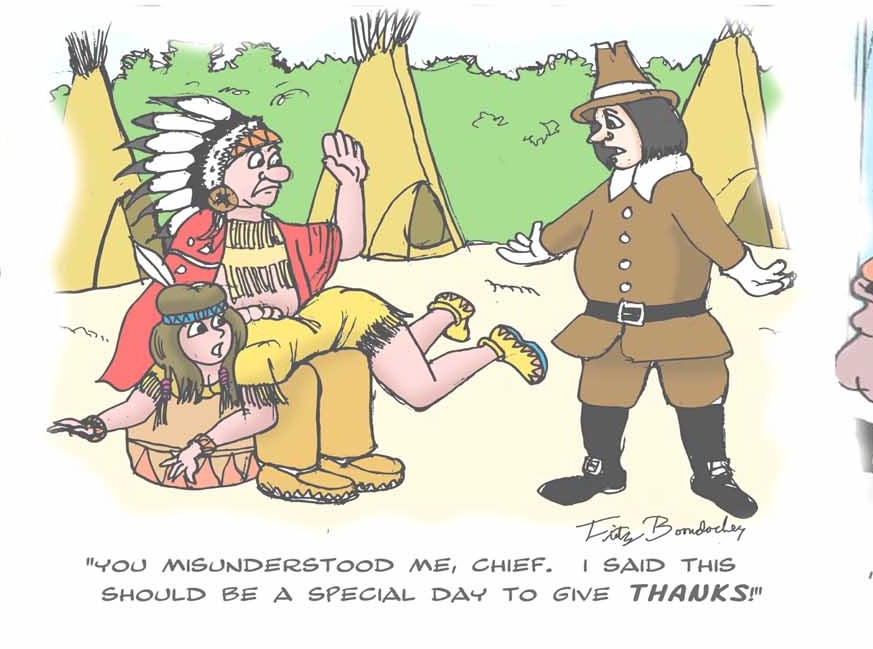 Art by Rocky Fritz a/k/a Fritz Bondocley. Posted by the Web-Ed on 11/29/2013 (click to double-size).
Spanking cartoons based on a holiday theme are more common for some holidays than others. Christmas obviously yields scores of spanking possibilities involving Santa, while in recent years Halloween spanking seems to have become fertile soil in which the spanking cartoonist might plant his ideas. Thanksgiving, however, has not typically spawned a lot of spanking 'toons.
In this example, an innocent misunderstanding between Pilgrim and Indian (or First American) leads to a young lass being taken over the Chief's knee for a day of spanks rather than thanks! And our thanks go to artist Fritz Bondocley, whose work has appeared under at least three names. We'll be seeing more of him in this gallery in the near future.