Continuing with unorthodox spankings, we have one by Barkley (first name unknown) in which a daughter who arrives home after curfew finds her father waiting up and ready to deliver an obstetrician-style spanking. A decent gag, although it deprives us of the far more desirable OTK position. It does at least appear as though the spanks are being applied with some vigor. This is Barkley's only spanking cartoon as far as we know - in fact, we don't remember seeing any other of his work in the Humorama digests, so he must not have been a frequent contributor. This cartoon first appeared in the December, 1957 issue of Joker, at which time the Humorama "spanking boom" was in full swing - Barkley probably realized he could sell this one to editor Abe Goodman, and he did.
We don't know all the details, but Humorama definitely published some reprints in foreign countries. The French-language version, below right, may be from one of those source, or it may simply be an internet-era translation done by a French-speaking fancier of spanking cartoons.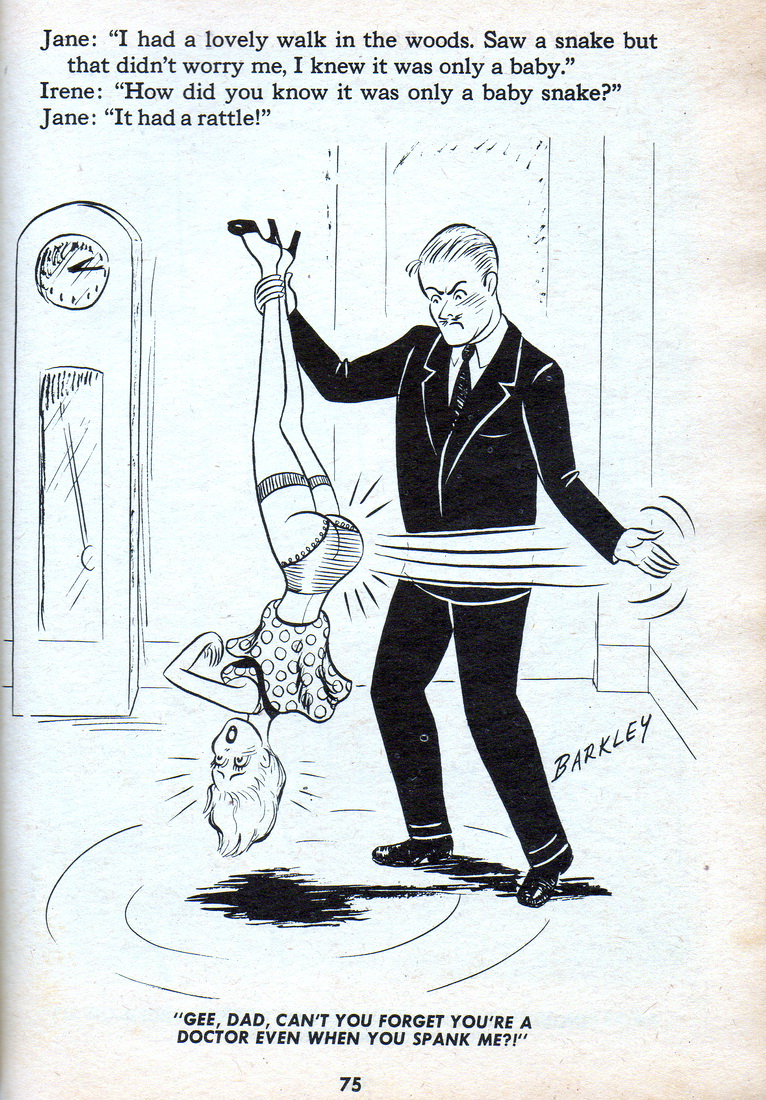 Art by Barkley. From Joker (December 1957). Scanned from the collection of and posted by the Web-Ed on 11/16/2012 click to double-size).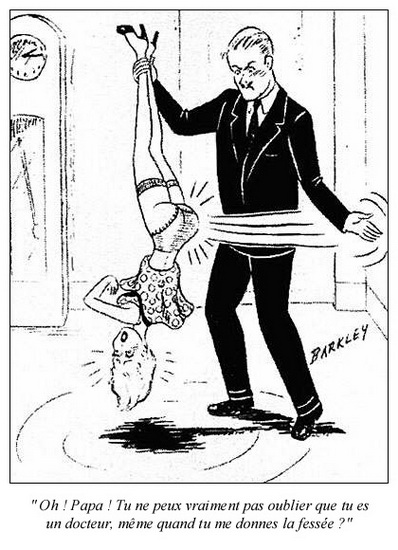 French version, source unknown.