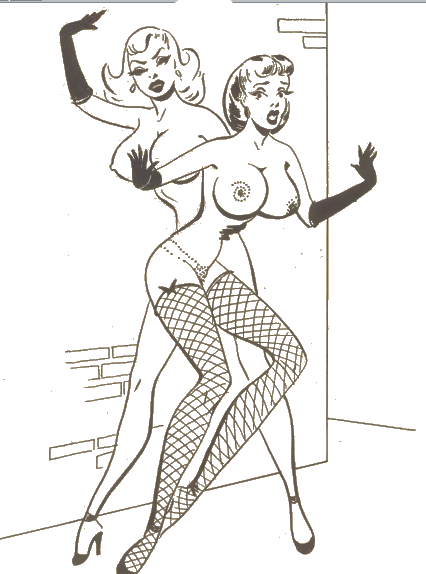 We'd like CSR readers to understand what we're often up against when trying to identify spanking items in general and for the Humorama Series in particular. Accordingly, here is a F/F spanking cartoon as we found it floating around the 'net a couple of years ago with no signature, no identification and no attribution. There was nothing that indicated it might be of Humorama origin - all we could do is file it away for possible future use.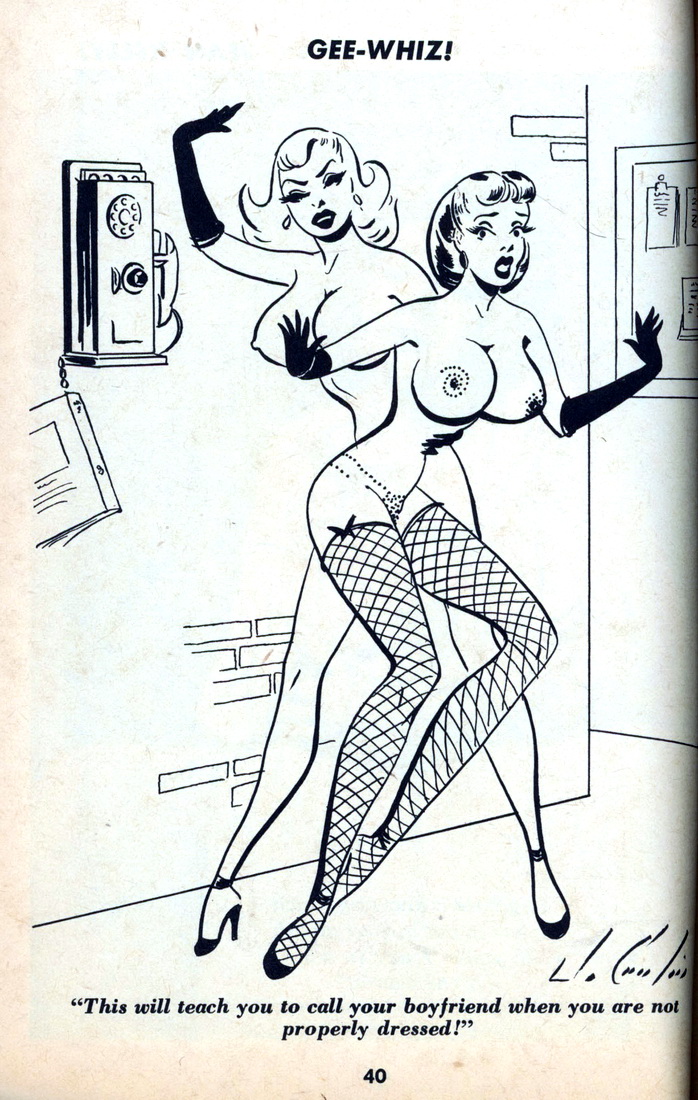 From Gee-Whiz (May, 1959). Scanned from the collection of Steve W. and posted by the Web-Ed on 12/14/2012 (click to double-size).
Then Steve W. came to the rescue. A collector of vintage paperback books, he ran across a stack of old Humorama digests one day and quickly became hooked. Researching the cartoonists brought him to CSR, and he contacted us with a lot of valuable information and quite a few new scans, including this one from the May 1959 issue of Gee-Whiz.
We now have absolute proof that this cartoon is indeed from Humorama, although the artist's identity remains unknown. Once we had a signature, even as illegible as it was, we searched through some of our own digests and did indeed find a number of cartoons from this same artist. Unfortunately, he never did sign his work in a legible manner, so the only way we're ever going to find out who he was is if we see some of his original art for sale with an identifying name and address stamped on the back.
As a spanking cartoon it's unexceptional, apparently derived from Bill Ward's many F/F examples but cast in this artist's style. No OTK position, and the gag as written doesn't make much sense so we have to suspect it too was more like one of Ward's before being altered by the editor, say "This will teach you to phone my boyfriend on our break!" or some such. Both women are essentially topless, and this was certainly acceptable at the time although for some reason it didn't occur in the Humorama spanking cartoons of The Big Five Plus One (Ward, Wenzel, Stiles, DeCarlo, Homer, and Morrice).