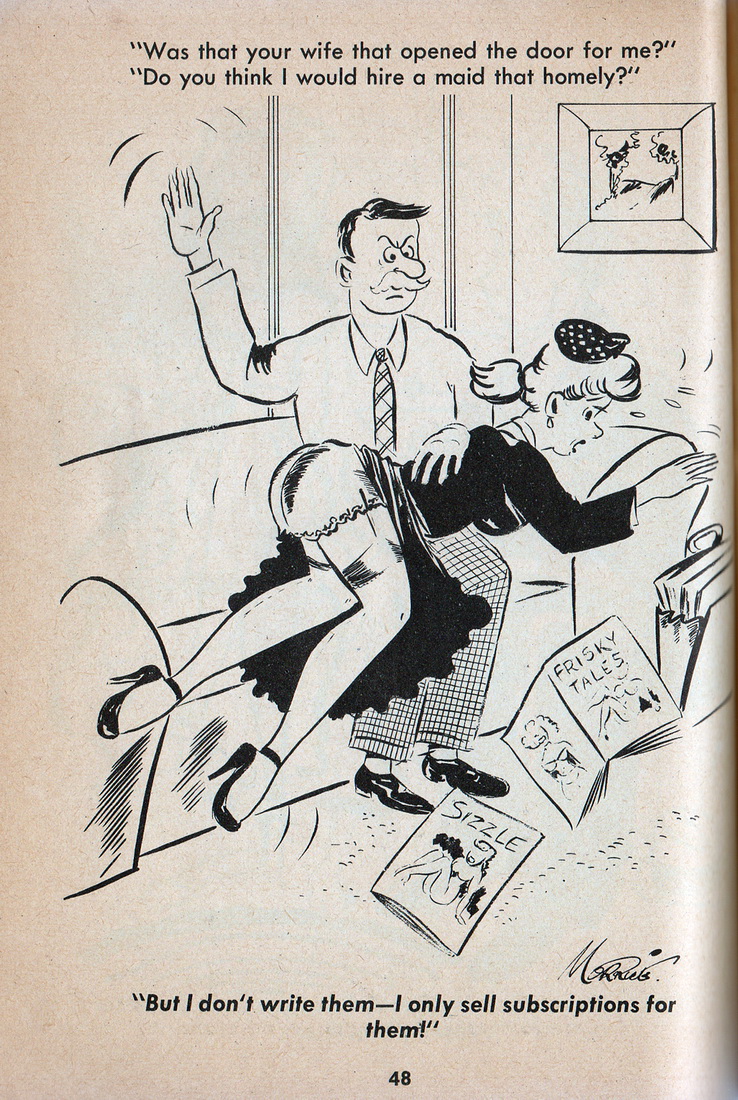 Art by George Morrice. From Jest (March 1958). (Click to double-size).
We present here for the first time anywhere what may well be the last George Morrice spanking cartoon that will ever be discovered since it's the last one we have found, although it's possible that there's still another one out there because we are still searching the digests from the classic period of 1956-60. Fortunately, it's a good one, with Morrice in top form and coming up with a rather original idea: our spankee sells magazine subscriptions to periodicals of a somewhat spicy nature, and our rather moralistic spanker decides to hold her accountable for them! Well, good for him: moral standards must be maintained, and it's a pity the female author (let's assume) of these stories isn't there to take her place over his knee as well!
Let's examine Morrice's usual characteristics on display here: decent OTK positioning, long lower legs, a very modest half-slip instead of the cami-knickers often shown in cartoons by Kirk Stiles and Dan DeCarlo, and a genuinely distressed spankee (Morrice never suggests the spankee might enjoy it). It's a good combination for a humor cartoonist, and Morrice delivers a solid effort here.