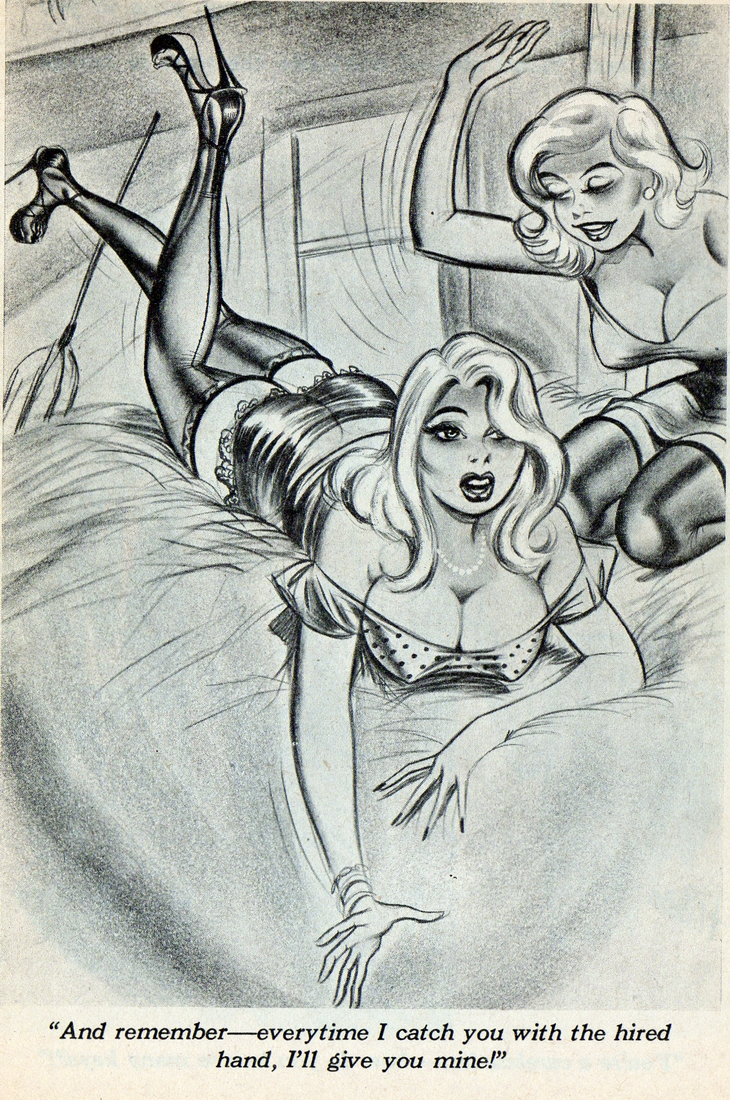 Click to double-size. Posted by the Web-Ed on 06/03/2011.
We take a trip down to the farm as our Bill Ward F/F mini-series continues. This time, messing around with the hired hand results in this young lady receiving the spanking hand! The spanker resembles the spankee, so perhaps it's her older sister trying to look out for her. Since the setting is a hayloft, we have to settle for the prone position instead of OTK. Only Ward could imagine that two farm girls would wear that much satin!
This is another CSR exclusive from Mike's collection, taken from a 1960's Humorama digest, almost certainly the Dec. 1965 Laugh Riot in which we know it was reprinted. It originally appeared in the August 1958 issue of Gaze.