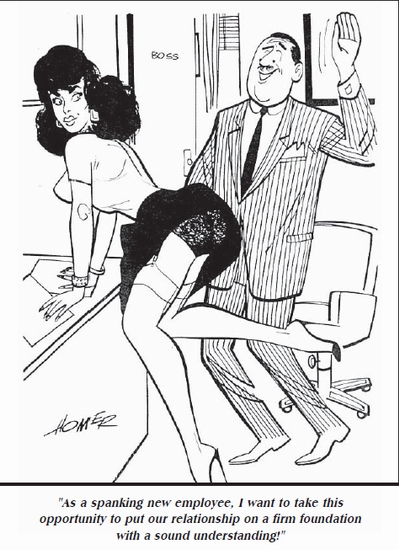 Thought to be from the collection of Jeff Patton. Posted by the Web-Ed on 06/24/2011.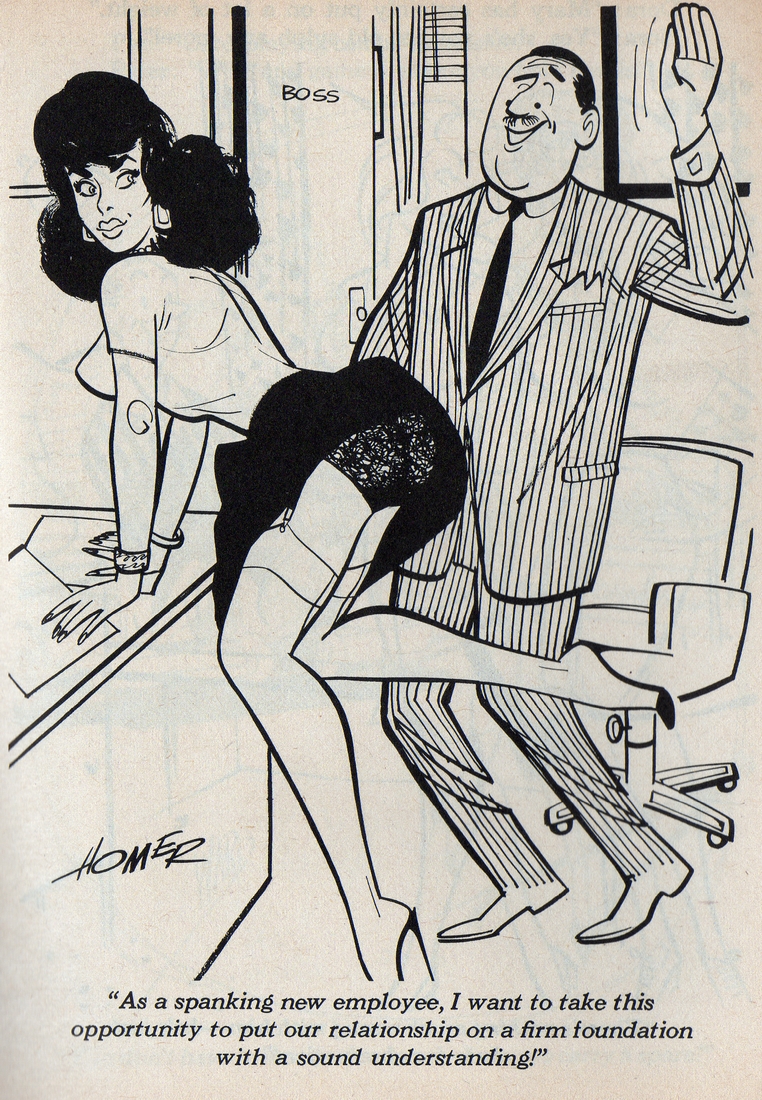 From the collection of and posted by the Web-Ed on 11/18/2011 (click to double-size).
Another Secretary Spanking without the pretext of spelling errors - the boss just wants to get their professional, working relationship off to a good start! Hooo boy - this cartoon will probably give nightmares to any Human Resource specialists who see it. We don't know but suspect this cartoon is one of Homer's later efforts, and it is the only one we know about that does not utilize the OTK position.
11/18/2011 Update: We now know this cartoon first appeared in the January 1962 issue of Romp, from which this new scan was taken. "A spanking new employee" indeed!