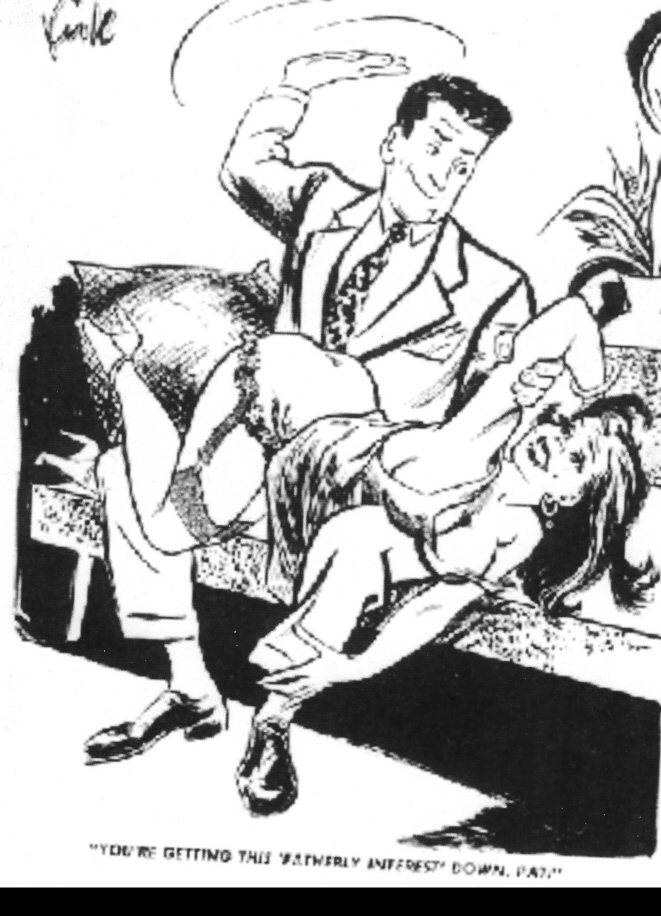 Posted by the Web-Ed on 07/01/2011.
We turn next to five cartoons from another of the "Big Five", Kirk Stiles. Stiles' cartoons vary considerably in quality, a point to which we'll return later in this series, but this example shows most of Stiles' virtues, and our only regret is that we don't have a better copy to offer at the present time. First, the OTK positioning is good: the spankee is well restrained and bent at the waist about 90 degrees, her bottom nicely turned up. Second, Stiles could draw extremely beautiful women when he wanted to, and he did so here. The spankee's face is hard to appreciate because of the low-quality photostatic copy, but you can see that her bosom is far more real-looking than Bill Ward draws on his spankees, for instance. Stiles often shows the spankee almost head on so we can't see her bottom directly, but a nice round one is suggested here. Finally, Stiles sometimes seems to have had strange ideas about women's lingerie, another point we'll address more fully at another time, but that isn't a problem in this case where he drew standard cami-knickers (at least, that's what we think they are).
From the original art we've seen, his gags were frequently rewritten by the editor, Abe Goodman, and this one is only so-so: "You're getting this 'Fatherly Interest' down pat." Still, it gets the job done.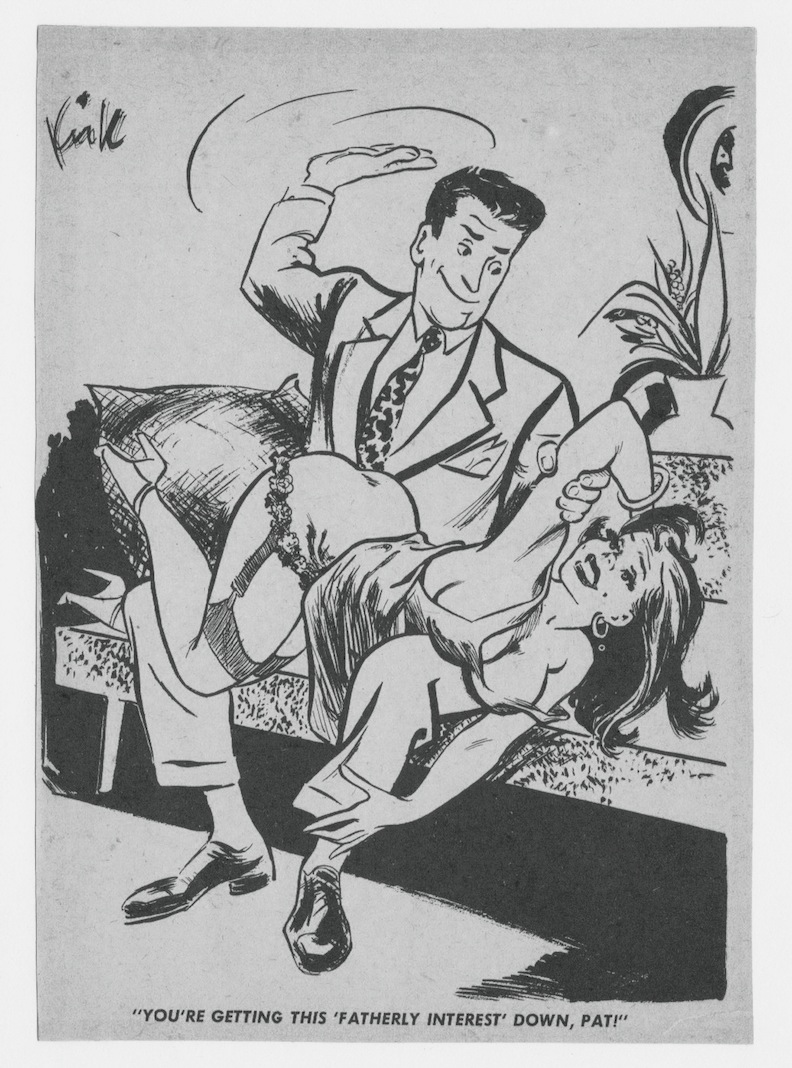 Posted by the Web-Ed on 02/24/2012.
We now have that better-quality scan courtesy of Dan Rivera. We can say that this is from a different printing than the first version above, but we still don't have detailed publication information on either of them. You can see more clearly that Stiles tapered the thighs correctly and drew the buttocks better from the front than he often did from the back! Also, the shoulder strap is slipping down, which is a typical Stiles touch and fairly suggestive for the day.