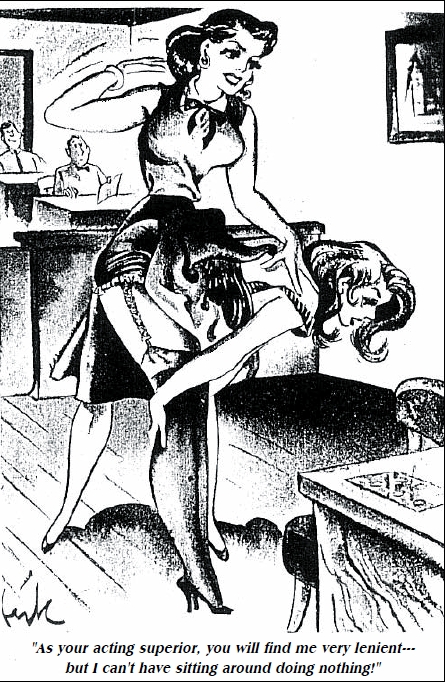 Posted by the Web-Ed on 07/01/2011.
Kirk Stiles did a very wide variety of spanking cartoons in terms of settings and position, but one thing was fairly constant: virtually all his work was M/F, which is just fine with us as it is with most of CSR's readers. Two F/M cartoons are known along with two F/F, and it's the first of the F/F we're going to look at now. This is actually a rare F/F secretary spanking, where the temporary boss spanks the idle worker. Nice bending over position, but we believe the hand isn't as well-suited to it as the paddle, strap, or cane would be. Again, Stiles almost always uses the bare hand for the spanking implement, the only exceptions known at present being a hairbrush (twice) and a book (once).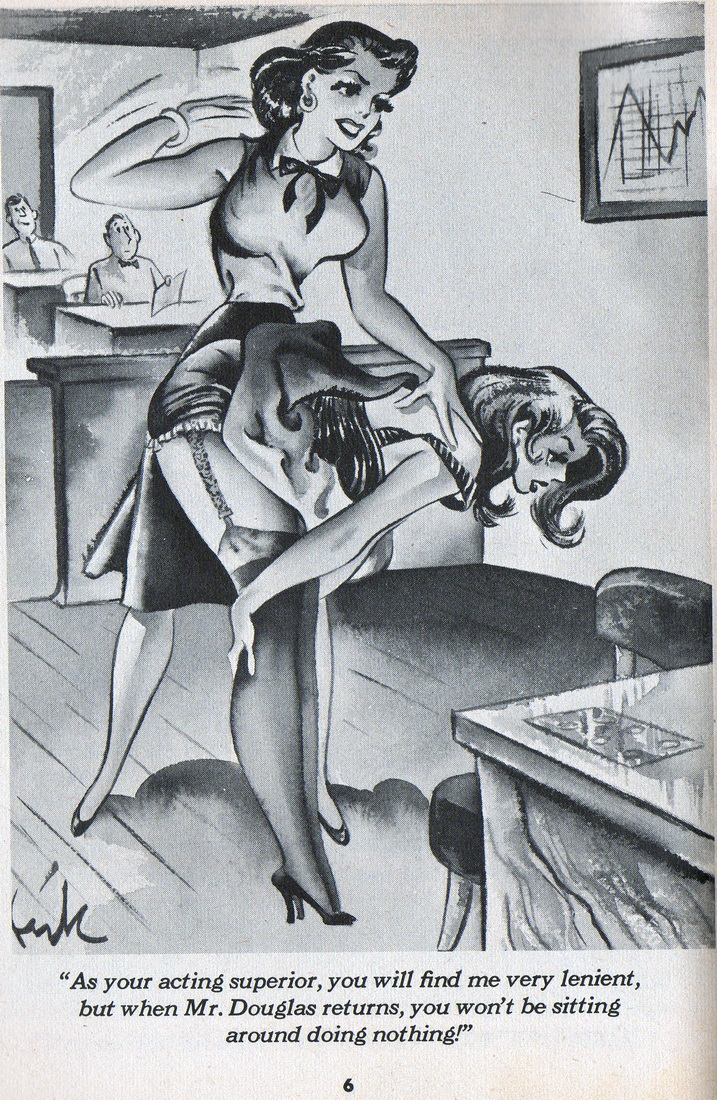 From Cartoon Parade (April 1968, Web-Ed's collection). Scanned and posted by the Web-Ed on 07/22/2012.
07/22/2012 Update: What a difference a better scan makes! We found this one in the April 1968 issue of Cartoon Parade. Now we can appreciate the details of the ink wash, the folds in the clothes, etc. This time Stiles got the cami-knickers right - they don't ride up or look like a half-slip. Wish we could see their seat stretched tight, but Stiles rarely chooses the "rear view". The caption is longer this time, making the idea clear that the spanked secretary "won't be sitting around doing nothing" with the clear implication that she won't be sitting at all!