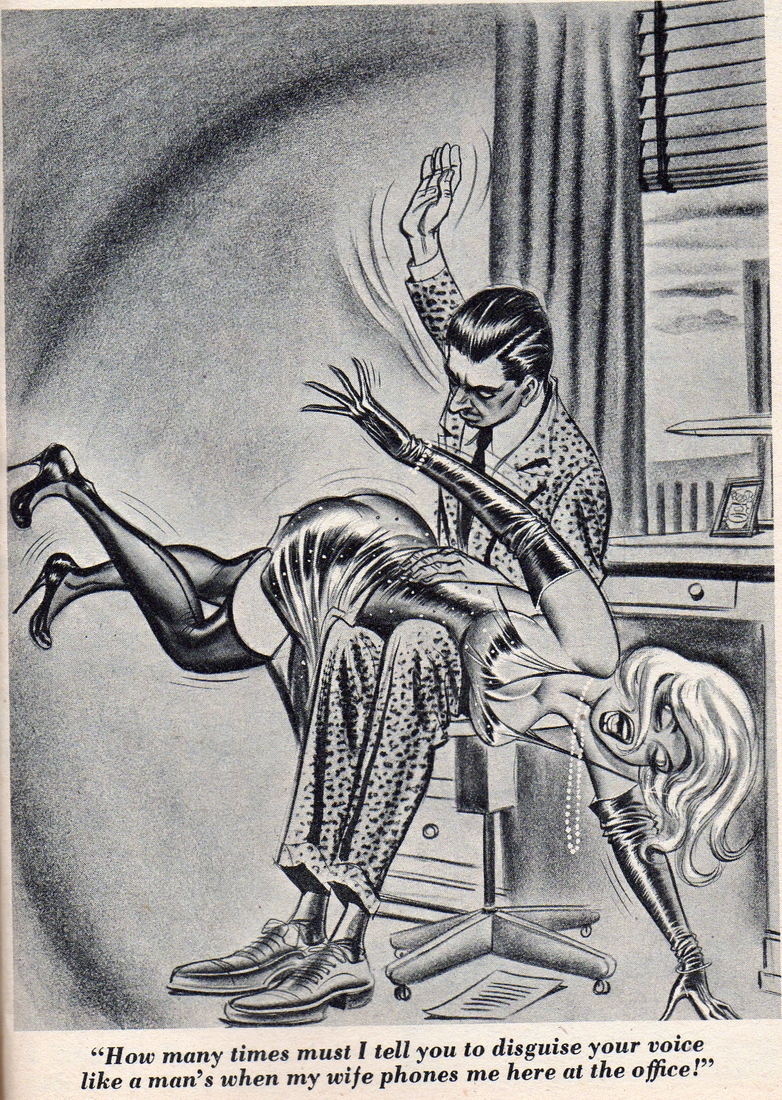 From the collection of and posted by the Web-Ed on 10/14/2011 (click to double-size).
The noble tradition of spanking your secretary appears for the 24th time in these pages with this entry from Bill Ward. Ward exchanges usual business attire for his standard tight-fitting satin dress which is pulled up here, although not all the way. Good OTK positioning with the target area being about as well-defined as it could be from this camera angle, and the spankee's open-mouthed expression suggests she's feeling the sting. The gag is kind of silly - does the wife not know her husband has a secretary? - but is a change from the errors in spelling, punctuation, and grammar that are the usual reasons given for the secretary receiving the OTK treatment.
This version of the cartoon came from the March, 1966 issue of Romp.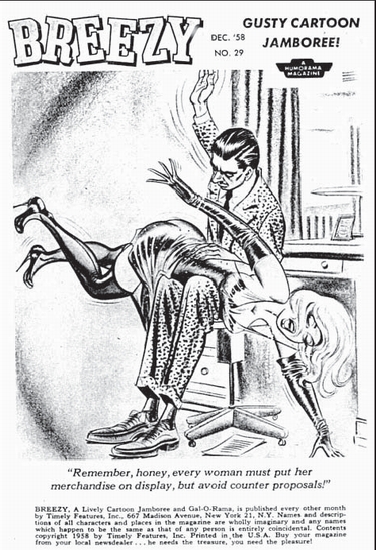 From Breezy #29.
Here is the cartoon as it first appeared in the December, 1958 issue of Breezy (#29). The caption is a little different, but it still looks like a secretary spanking to us. It's interesting how many times Abe Goodman put a "spanker" on the splash page of these digests - given that they were probably about 1% of all the cartoons used, only about 1 in a hundred should have ended up on the splash page, and it certainly seems to have been more than that. This is another indication that the "spankers" were very well-received their first few years, say 1955-59. And they say the public has no taste!