"Really, Charles - if you must reprimand me, why don't you just put your foot down?" asks this wife as her husband takes her firmly across his knee. From the smile on his face and the way his eyes are focused on the shapely target in front of him, Charles might very well have responded, "Because it's more fun doing it this way!"
All of Dan DeCarlo's consistent virtues are on display in this cartoon, which appeared in the December 1961 issue of Gaze: good, witty gag (he's putting his hand down instead of his foot), deft caricaturing, OTK positioning that showcases a nice, round bottom, and a spanker who enjoys spanking and does it with the correct hand.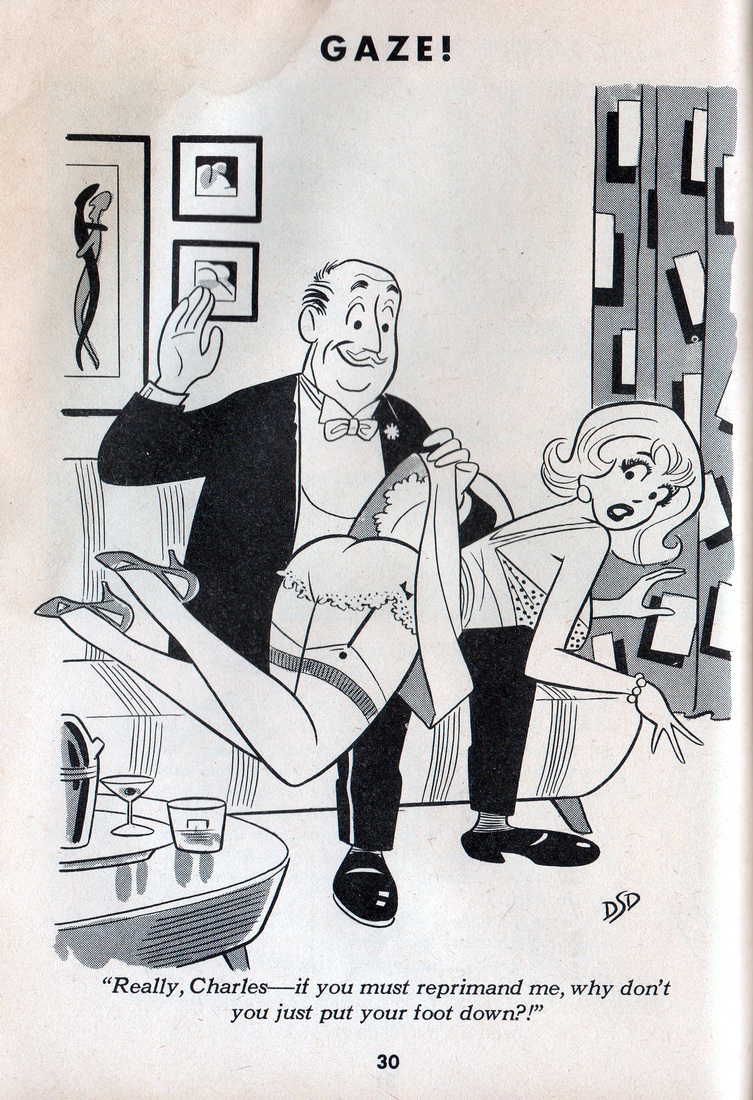 Posted by the Web-Ed on 05/17/2013 (click to double-size).
05/17/2013 Update: We've still never run across any other version of this cartoon, but here is yet another scan from the December, 1961 issue of Gaze which might be just a little clearer. Since DeCarlo left Humorama around 1960, this must have been either one of his very last spanking cartoons (first printing) or one of his very early ones (2nd printing).