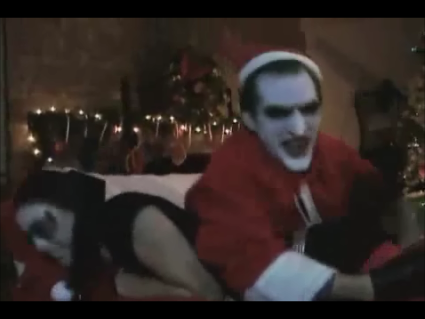 Joker spanks Harley Quinn.
We'll try to keep this as short as the actual clip we have for you. This was originally discovered on YouTube by JimC, who mentioned it here on the CSR Forum. It was also shown on Chross, and features an independent film and music production company named Bat In The Sun. The full-length piece is entitled "Joker's Christmas Spectacular". We're not too sure what it was supposed to be, exactly, but it doesn't matter since it did contain a very short spanking of Harley by the Joker which we have edited down to just the spanking. (If you don't know who these characters from Batman are, we have a brief discussion here).
The actor and actress seen here are both quite good, by the way.