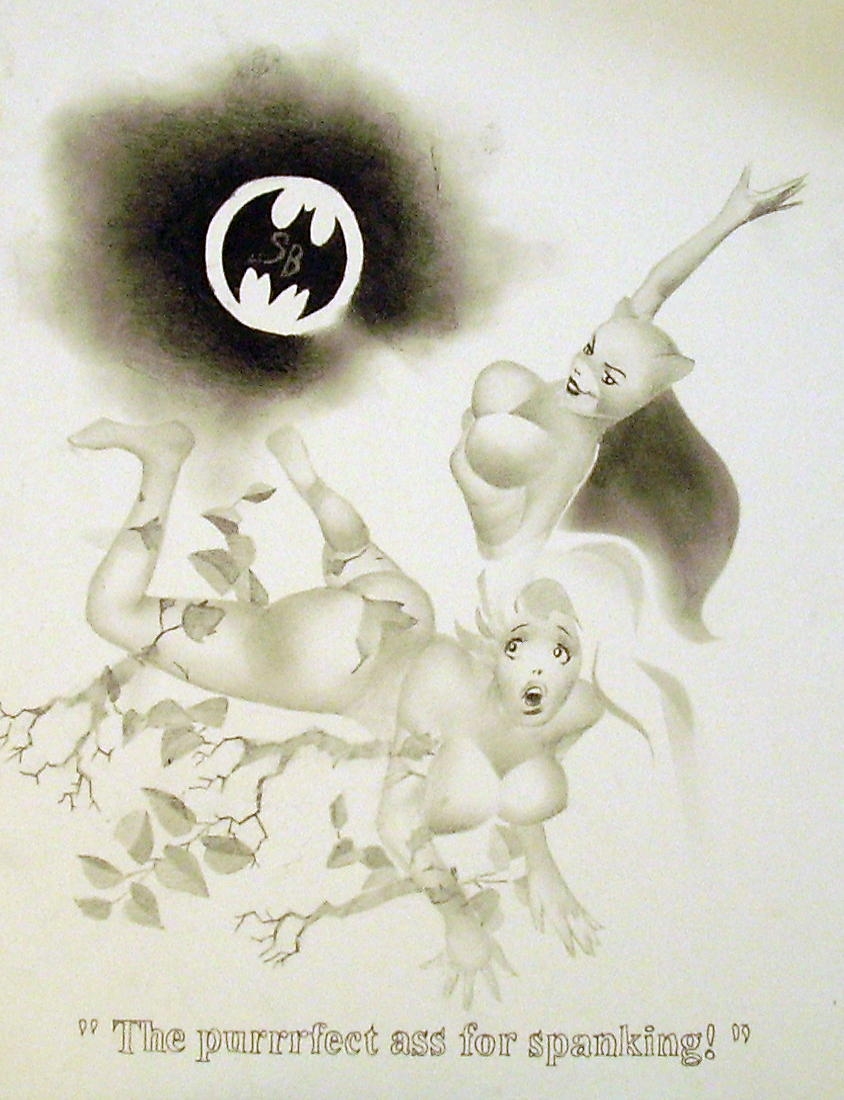 Art by Shelton Bryant (click to double-size). Characters © DC Comics Inc. Posted by the Web-Ed on 08/03/2012.
One Batman villainess spanks another as the Catwoman hauls Poison Ivy over her knee. Shelton Bryant did this one in pencil as a commission. Bryant has a non-comic art style that is both distinctive and unusual. He seems to have no natural attachment to spanking, but has done a number of superheroines and super-villainesses bending over to reveal good-sized behinds - useful practice when it's time for the occasional spanking! This is a very nice work of art, and we'll see one other spanking from Bryant during the current Super-Spanking Summer II.
We found this in Bryant's gallery at Comic Art Fans.