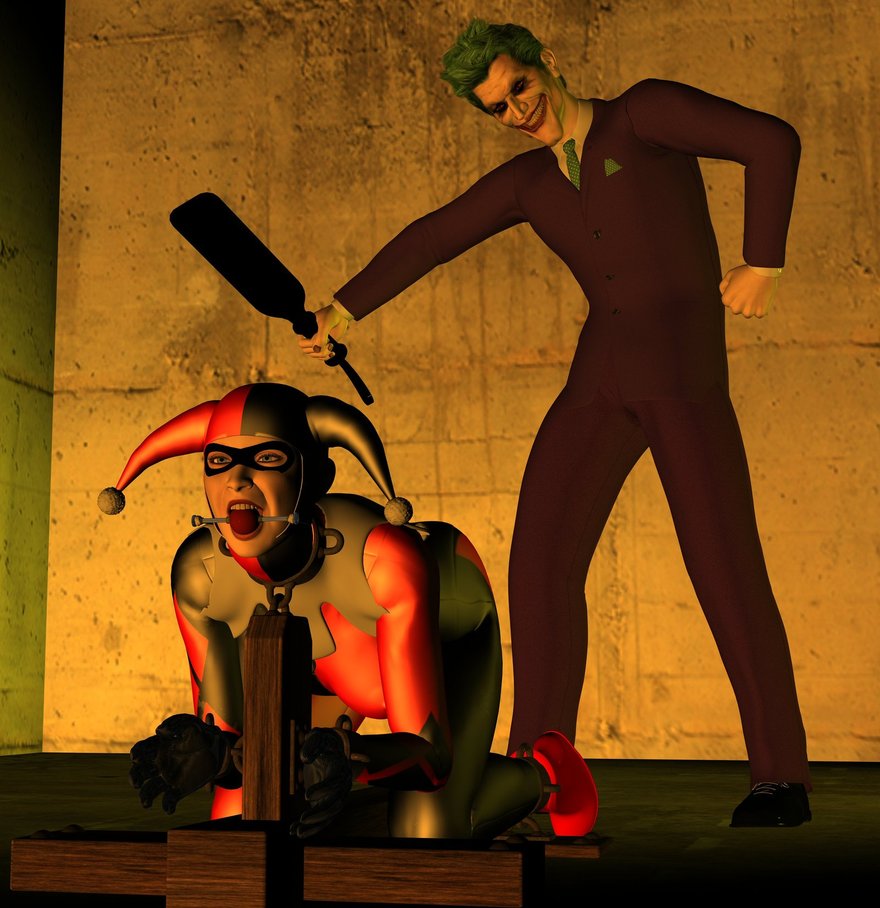 Art by Hookywooky (click to increase in size). Joker and Harley are © DC Comics Inc. Posted by the Web-Ed on 08/10/2012.
We've commented before on the relationship between Harley Quinn and the Joker, and almost everyone who tackles the subject artistically seems to agree since Harley is invariably portrayed as submissive. In this case Harley is outfitted in full bondage regalia: restraints on hands and ankles, collar, and gag. With the Joker standing behind her with a paddle, it isn't too hard to guess what happens next!
Hookywooky hasn't done any other spanking stuff that we know about, but he's apparently a big Harley Quinn fan as he has a whole gallery devoted to her. Her position, restrained on hands and knees, is certainly workable, but when using this position in practice the spankee should be on a couch or a bed to get her bottom at a convenient "working height" for the spanker. Here the Joker will have a somewhat awkward time because Harley's too low, all the way on the floor.