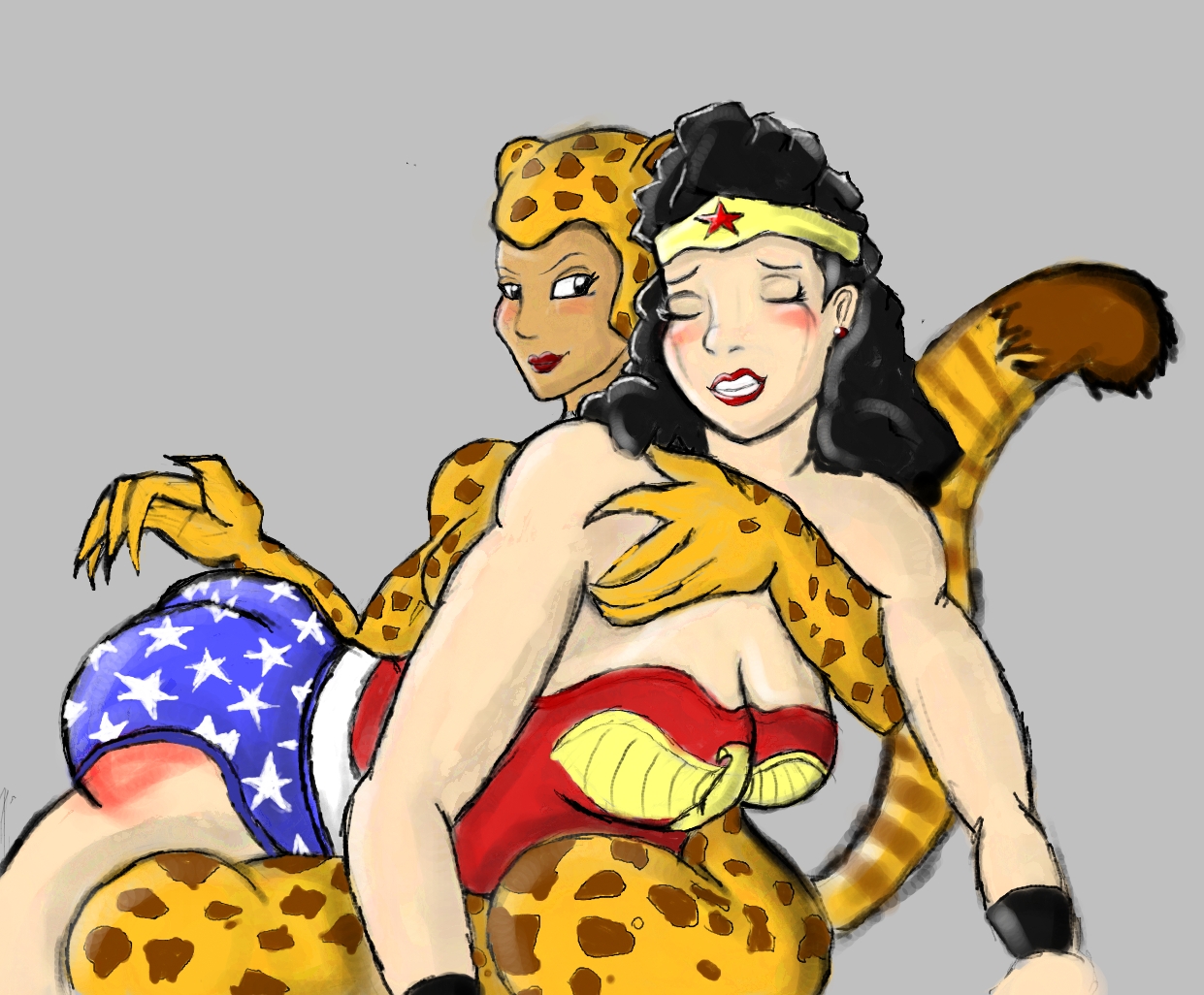 Art by Frank Fly, found at AOTK. Characters © DC Comics Inc. Posted by the Web-Ed on 07/13/2012 (click to double-size).
Frank Fly did this unusually stylish spanking of Wonder Woman by her old adversary, The Cheetah (see her take the wooden paddle to Wondy here). This is basically an OTK hand spanking, but the position is somewhat altered by having Cheetah pulling WW's shoulders up for the purpose of arching her back and turning her bottom up. The arched back should be standard operating procedure with the spankee bending over for the paddle or cane, although it is sometimes neglected, but it is quite tiring in the OTK position and therefore seldom seen. Fly has seen to it that WW's buttocks are well defined, and the Cheetah has seen to it that they're well reddened!
Despite Wonder Woman's tears, something in the two women's expressions suggests that this is not a case of a villainess administering non-consensual punishment to a heroine. It looks more like this is the reason WW got into the super-heroing business in the first place!