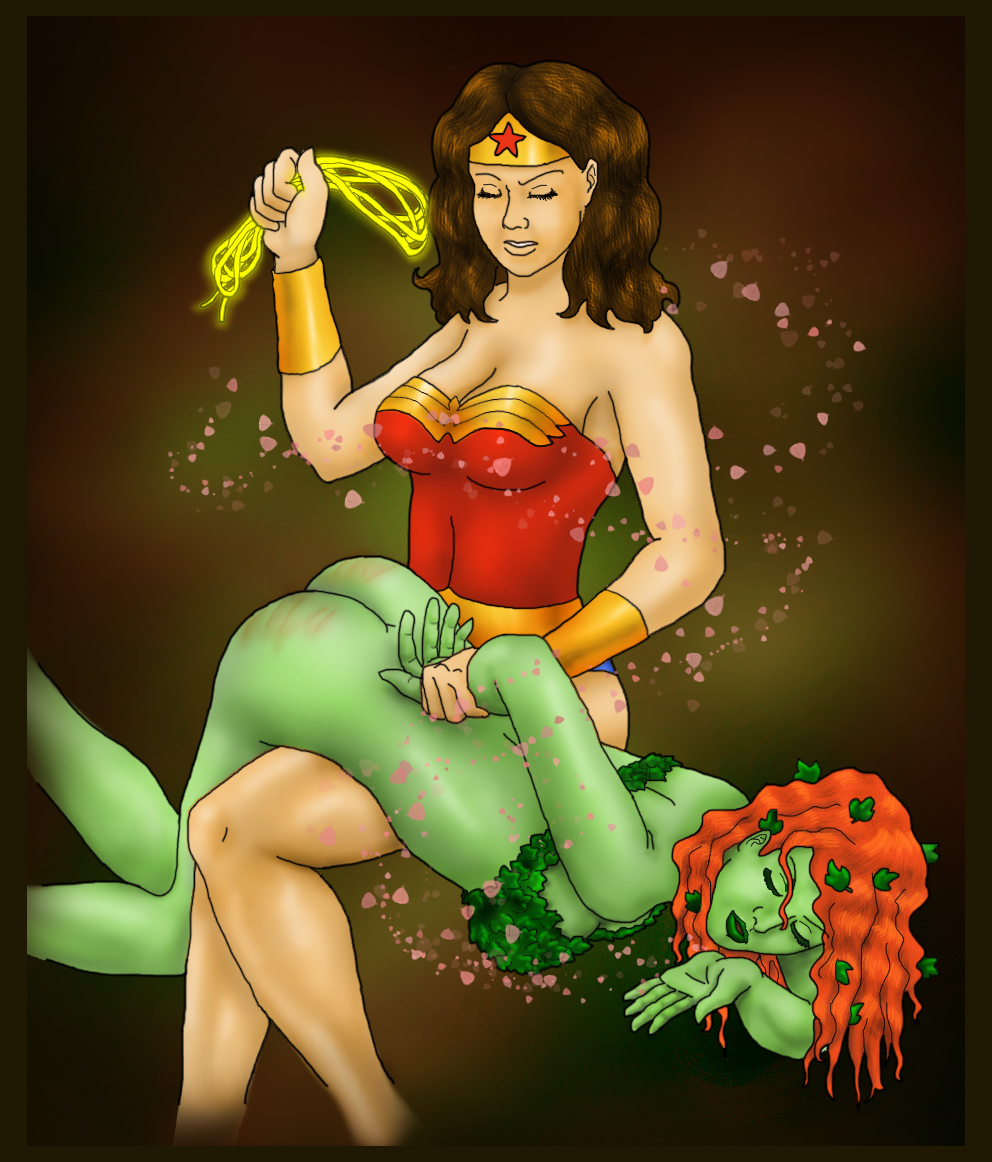 Art by Petia. Poison Ivy and Wonder Woman are © DC Comics Inc. Posted by the Web-Ed on 08/17/2012 (click to double-size).
While Poison Ivy may spank Harley Quinn every now and then, as a super-villainess she most definitely belongs on the receiving end, and who better to administer some woman-to-woman correction than Wonder Woman? Wondy here pins Ivy's arm behind her while using her magic lasso as an improvised martinette. Ivy is immune to plant toxins but not to the strokes of the lasso which leave some lovely pink stripes on her green bottom. In noticing the contrast, we were reminded that while Ivy wore a green costume throughout most of her history as a Batman villainess, she did not have green skin until relatively recently, which we mention just in case that made it difficult for some of CSR's readers to recognize her.
The artist, Petia, is new to CSR. We don't know too much about her except that she's from the Czech Republic and has done a few other spanking works. This one was a commission from someone who evidently sees Ivy more as a villainess than a victim of circumstance as she has sometimes been portrayed in recent years.