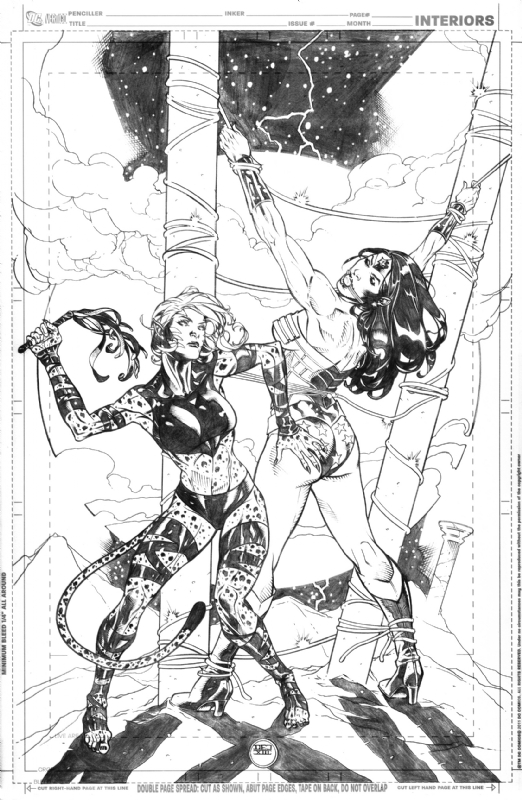 The Cheetah spanks Wonder Woman. Art by Drew Edward Johnson. Wonder Woman © DC Comics Inc. Posted by the Web-Ed on 12/20/2013 (click to double-size).
Without professional artists who accept superheroine spanking commissions our world would be a much duller place. Case in point: comics artist Drew Edward Johnson did this commission with Wonder Woman's old enemy The Cheetah applying the lash. Johnson is obviously no spanko as he positions WW in the classic position for flogging the back, but it isn't WW's back the Cheetah is examining with her left hand, and so we'll assume she's checking that target area for sufficient warmth before laying on the flogger again. As we said, Johnson's no spanko, but he is a good draftsman with a long track record in comics, and he apparently likes to do rather complete pencils as we see here - it would be interesting to know if the commissioner ever had this drawing inked or inked and colored.
We don't particularly like the flogger or martinet as a spanking implement although it is usable if the leather is light and soft, reasonable care is employed, and of course if it's applied to the buttocks. It wouldn't work well OTK because of this implement's length, therefore one of the bending-over positions should be used - and we'd have loved to have seen it used here!