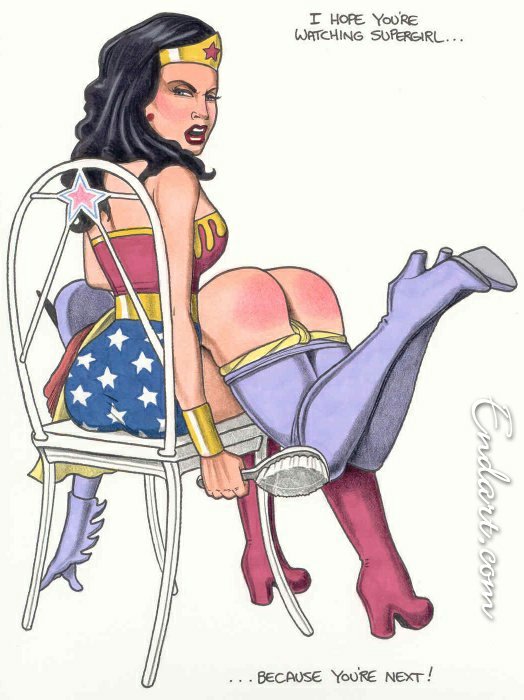 Art by Endart. Characters © DC Comics Inc. Posted by the Web-Ed on 05/31/2013.
Back in 2009 we posted a couple of rather odd pieces by Adam Walters of Batgirl spanking Wonder Woman, and we remarked that it seemed more natural for it to be the other way around. Endart must have felt the same way, for he did this drawing of Wonder Woman really laying it on to Batgirl's bare bottom with a hairbrush. WW seems very determined here, for she's threatening Supergirl with the OTK treatment as well!
Endart did a wider variety of spanking drawings than almost any other artist who comes to mind. This is one of his best superhero efforts, with Batgirl well-positioned over WW's knee and looking really helpless as her bare bottom is reddened by a sturdy hairbrush. We've had it in our collection for a long time, but didn't want to post it during the years that Endart was still running his pay site.