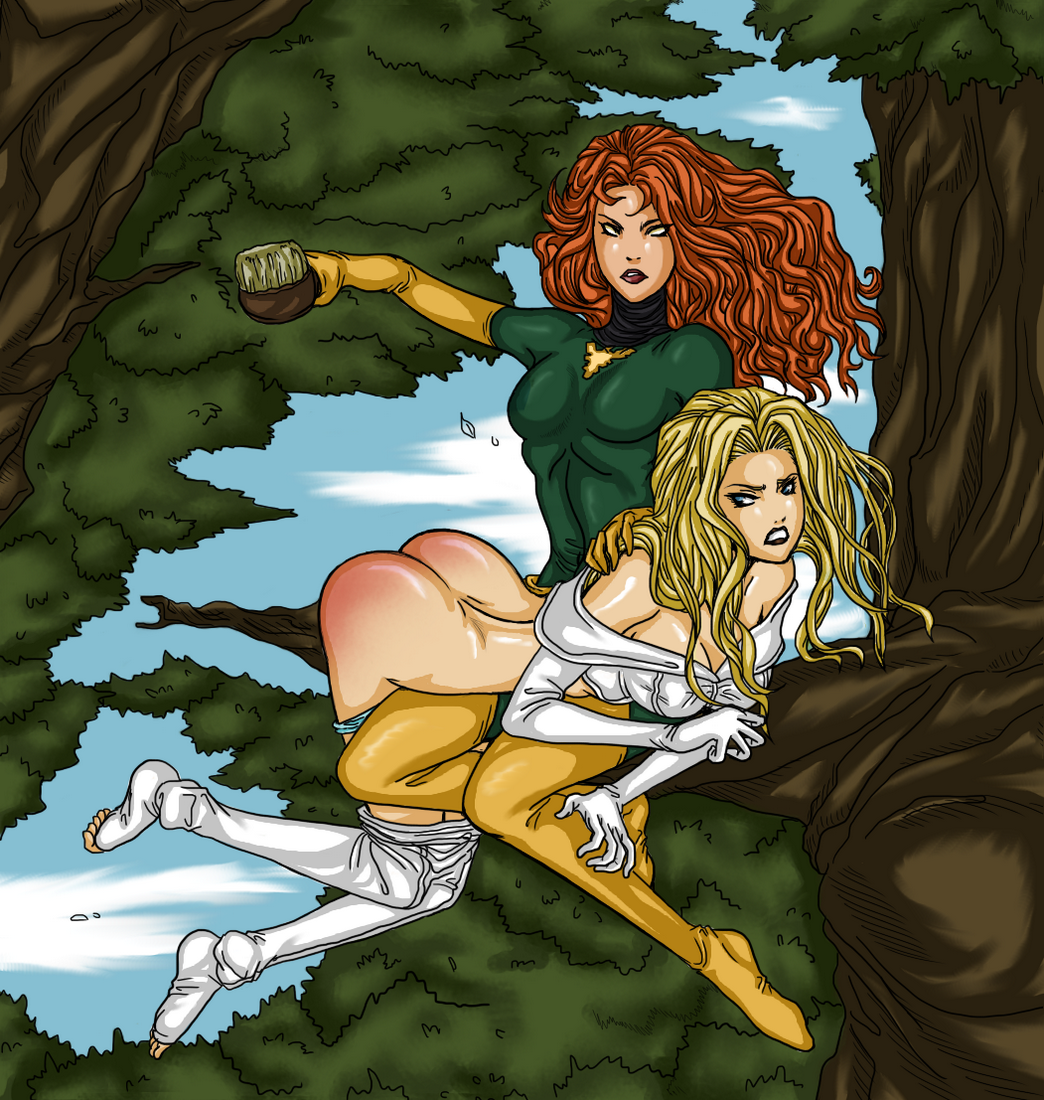 Art by ColaKun. Characters © Marvel Characters Inc. Posted by the Web-Ed on 06/21/2013.
The X-Men villainess The White Queen (Emma Frost) has proved to be a popular spankee with independent artists, and why not - she's a bad girl who's part of a bad organization, the Hellfire Club (not to be confused with the 18th century British club of the same name, which was undoubtedly the inspiration for the comics version by Chris Claremont and John Byrne back in the 80's). She's been seen in CSR before, but it's been a while (Super-Spanking Summer I back in 2011), so readers may wish to refresh their memories by revisiting Emma Frost Gets Her Seat Defrosted.
This one was a commission named Fire and Ice by the artist, Colakun, the "ice" referring to Emma Frost while the "fire" could refer either to the flaming red hair of spanker Jean Grey or to the fire Jean's hairbrush is imparting to Emma's bottom! It's unusual for the spanker to be seated on a tree branch, but there's nothing to complain about here as ColaKun gives us an all-around superior spanking drawing with good OTK positioning and a fine-looking fanny on our spankee. We especially like the long line used to define the buttocks, avoiding the common defect of the "short" bottom, and the arched back which turns her fanny up.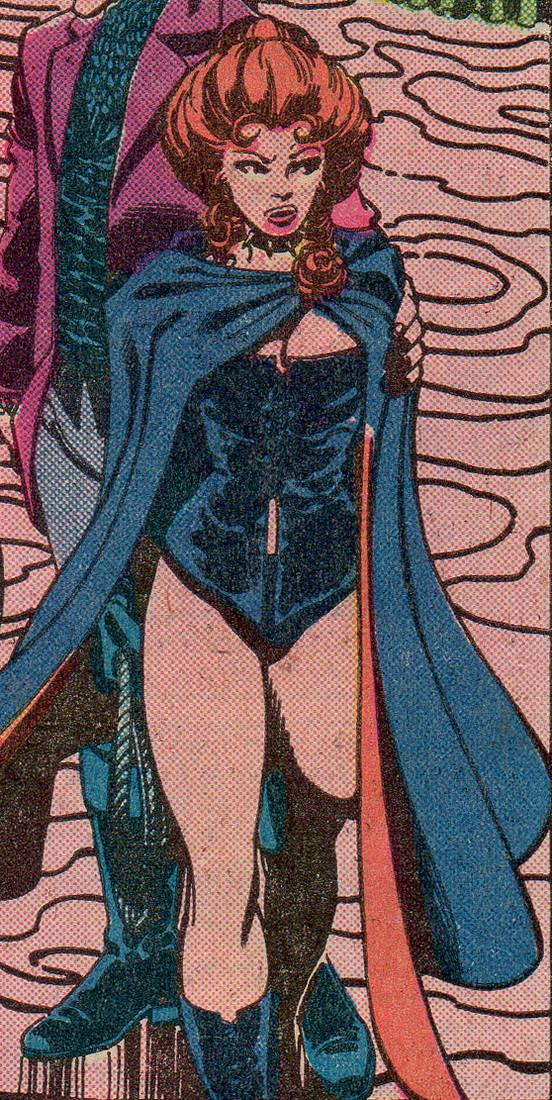 Jean Grey as the Black Queen of the Hellfire Club, from X-Men #134. Art by John Byrne and Terry Austin. © Marvel Characters Inc.
By the way, she's known as the White Queen because the leadership of the Hellfire Club took their titles from the major chess pieces. As for Jean Grey, thanks to endless retconning she's had so many incarnations that no one could keep them all straight. We will, however, try to be clear on which role she's in when she appears in this gallery - this time, she's in her guise as (good) Phoenix. She was also once corrupted through psychic means and assumed the identity of The Black Queen in - yes - the selfsame Hellfire Club! We can't think of any drawing with Jean getting spanked as The Black Queen, although it would seem like an obvious idea. Jean spanking Emma in the form of Black Queen spanks White Queen would also work.
You may have noticed the club's dress code: the women are expected to wear rather naughty clothing, and neither Emma nor Jean seems to be protesting too much, although Jean has the excuse that Mastermind was controlling her mind - yet another reason to spank them both!