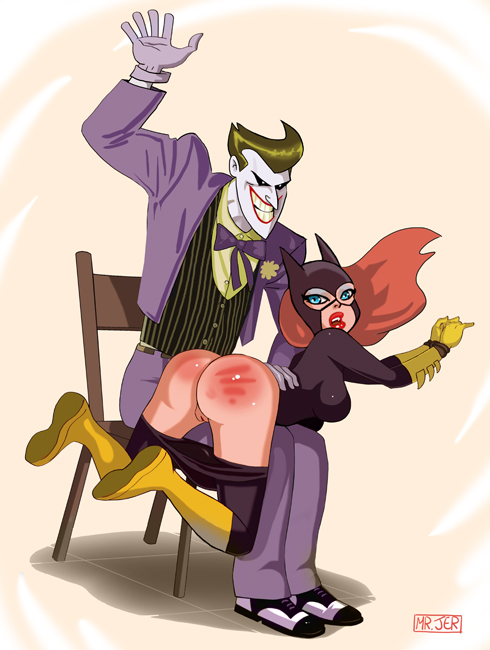 Batgirl goes 0 for 4 against the Joker, who takes her over his knee once again! Art by Mr. Jer. Characters © DC Comics Inc. Posted by the Web-Ed on 08/23/2013.
Batgirl has run up against the Joker three times previously here in this gallery, and each time the result for her has been exactly the same - a sore bottom! And she's going to preserve her string of losses here as once again she winds up with her wrists bound, bottom bared, and over his knee. From the looks of things, she won't be sitting around the Batcave - or anywhere else - for a while.
Mr. Jer shows his versatility by drawing the characters in a cartoon-style rather than the realistic one we've been seeing him use recently, and which he'll use again next time as the Joker spanks Batgirl again, this time with a paddle!