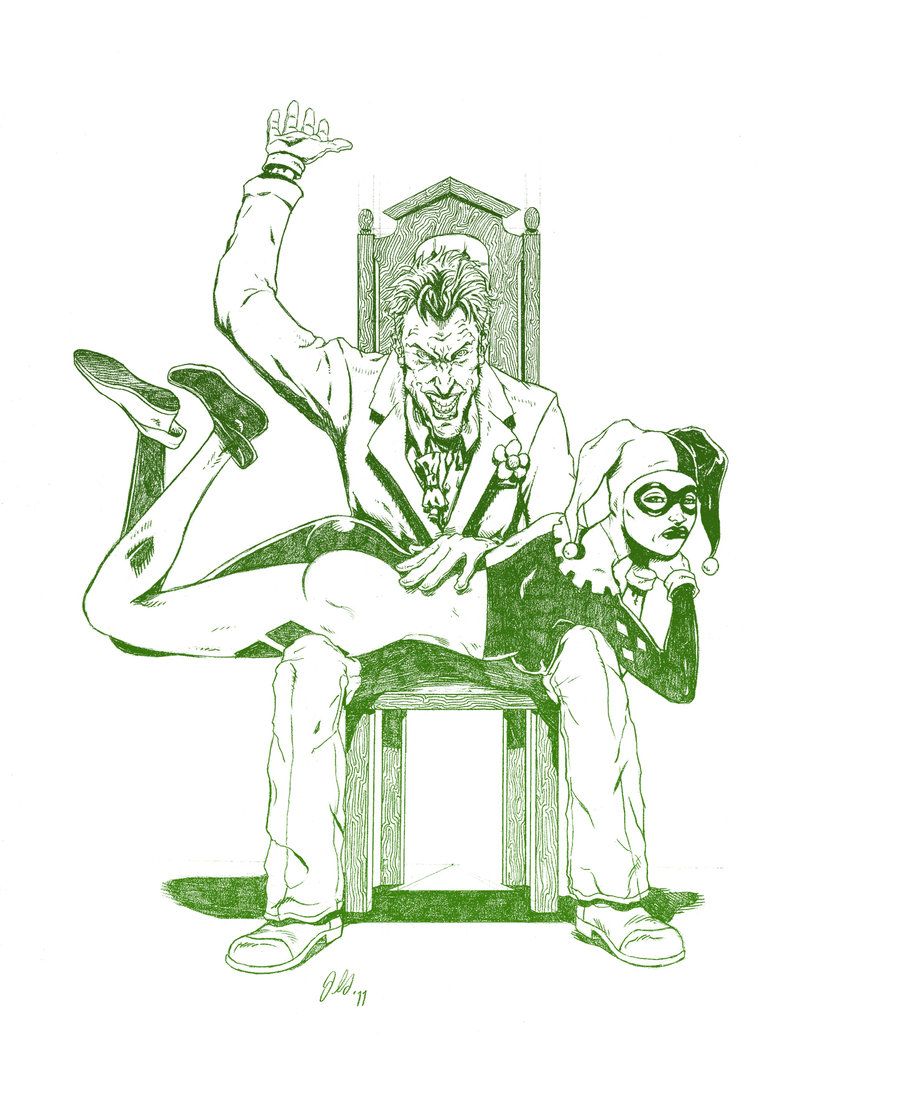 Joker and Harley are © DC Comics Inc. Posted by the Web-Ed on 08/17/2012 (click to enlarge).
Yet more spanking of Harley Quinn by Joker, this one humorously features a pouting Harley whose mood is reflected by her droopy headgear. Decent OTK positioning, although the Joker's legs are so far apart that Harley isn't bent quite far enough at the waist, and she seems to be rolling over on her right side a little. Poor Harley - tight-fitting costumes like that provide no protection from spanking at all!
Valdor posted this one at Spank Statement, but we do not know the ultimate source. We believe the artist, whose signature we can't read, goes by the pseudonym "artisticwitt".