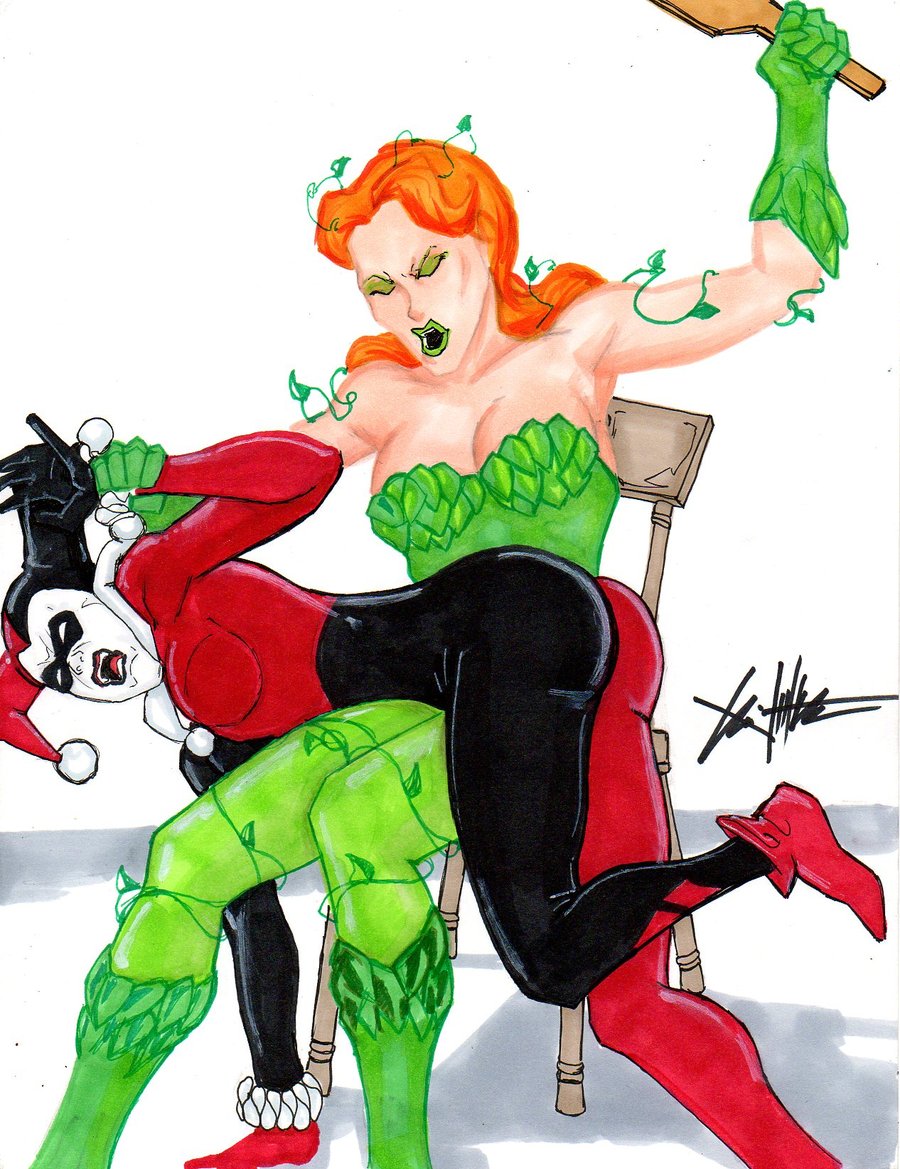 Art by Covens Oz. Posion Ivy and Harley Quinn are © DC Comics Inc. Posted by the Web-Ed on 08/17/2012 (click to double-size).
We've seen Harley Quinn spanked repeatedly throughout this gallery - evidently her submissiveness is apparent to all. Now, Harley occasionally teamed up with Poison Ivy (last seen in this gallery getting spanked herself by Catwoman) and you have to figure that of the duo, Ivy would be dominant. (For more on who Harley is and her team-up with Ivy, see Batgirl Spanked by Joker. For another take on an Ivy/Harley spanking, see our interview with Jenna.) Thus it is no surprise to see Ivy spanking the daylights out of Harley - and with a paddle!
We believe the artist calls himself Covens Oz, and he does a good job at portraying a struggling Harley - submissive as she is, the swats from that big paddle must have her yelping! But Ivy is very determined, and at the end of the day, Harley's going to have a well-spanked bottom for sure. Of course, Harley's hips are too far back, making it more difficult to control her, and as much as we love paddles, one this size requires a bending-over position be used (for OTK, use a smaller paddle). Still, this is a fine example of F/F super-villainess spanking!