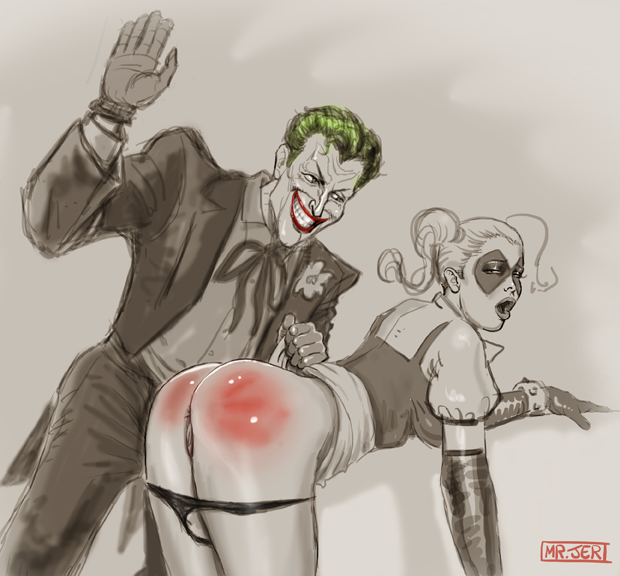 Art by Mr. Jer. Characters © DC Comics Inc. Posted by the Web-Ed on 06/07/2013.
For the 2nd in our four-part Joker/Harley mini-series we see what Harley looks like out of her costume (in a double sense). The Joker apparently couldn't even wait for her to finish removing her make-up before bending her over and whacking her butt! Harley looks a little surprised, but otherwise doesn't seem to object - no doubt she's used to frequent spankings by now. She's lucky that "Mr. J." as she sometimes calls him isn't using a paddle with this position - but that particular piece of luck isn't going to last very long, as we'll see next time.
Mr. Jer draws very well, and in a variety of styles. This one is much more realistic than that of the previous entry, in which Joker and Harley were rendered in a style more reminiscent of Warner Animation, but without following the actual models there. Minimal but very effective use is made of color: just the green of Joker's hair and the red of his lips and Harley's well-spanked behind.