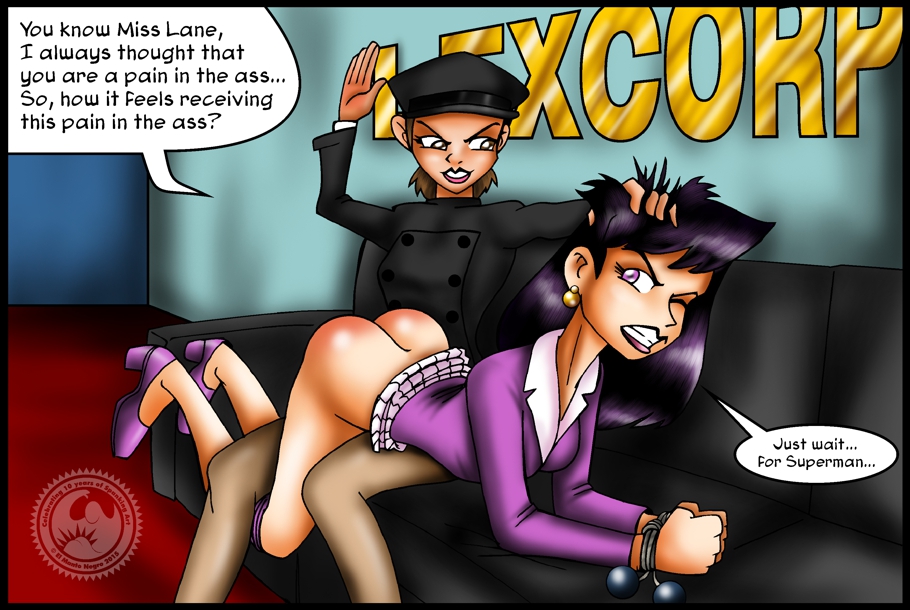 Mercy spanks Lois Lane from the Superman animated series. Art by El Manto Negro. © Warner Communications Inc. Posted by the Web-Ed on 07/21/2017 (click to increase in size).
From the Superman animated series (the recent one), Lex Luthor's criminal accomplice (and chauffeur) Mercy puts Lois Lane over her knee. Lois has always been obnoxious and deserving of a spanking, preferably by Superman, but we'll settle for Mercy as long as Lois goes away with a red bottom. As for Mercy, she'll get her own comeuppance next time.
Another fine drawing from El Manto Negro, long a fixture in this gallery. His usual trademarks are here: superior OTK positioning (here enhanced with leg-lock), vivid colors, and a nice long line to delineate the buttocks and prevent them from appearing too short.