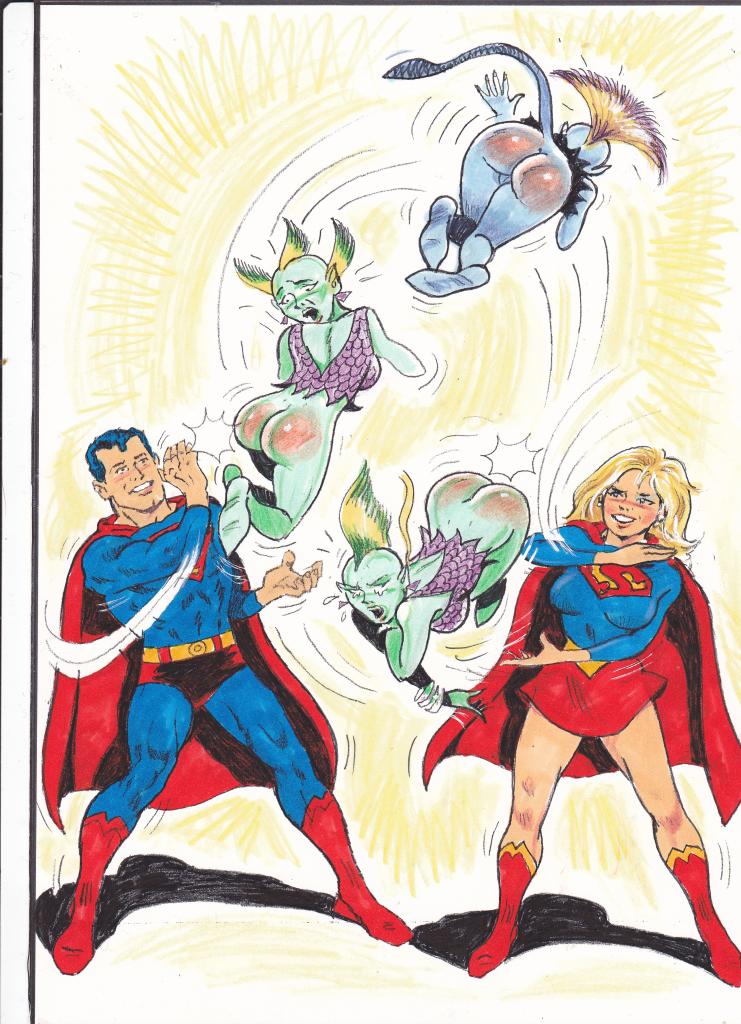 Commission for David Sherwood (artist unknown). © DC Comics Inc. Posted by the Web-Ed on 08/29/2014 (click to double-size).
David Sherwood was good enough to send us this highly unusual drawing we believe he commissioned. It features Superman and his cousing Supergirl spanking a trio of bad female sprites while juggling them in the air. It reminds us a little of the Tom and Jerry cartoon in which Jerry gives a good paddling to three monsterish kittens who have bedeviled both him and Tom while they're on some rotating apparatus. The artist didn't sign his name, but is the same "Anton" who did Superman Gets Around.
No OTK position, but we do see two worried faces and three nice red bottoms. Good draftsmanship from "Anton" without a lot of empty flash.