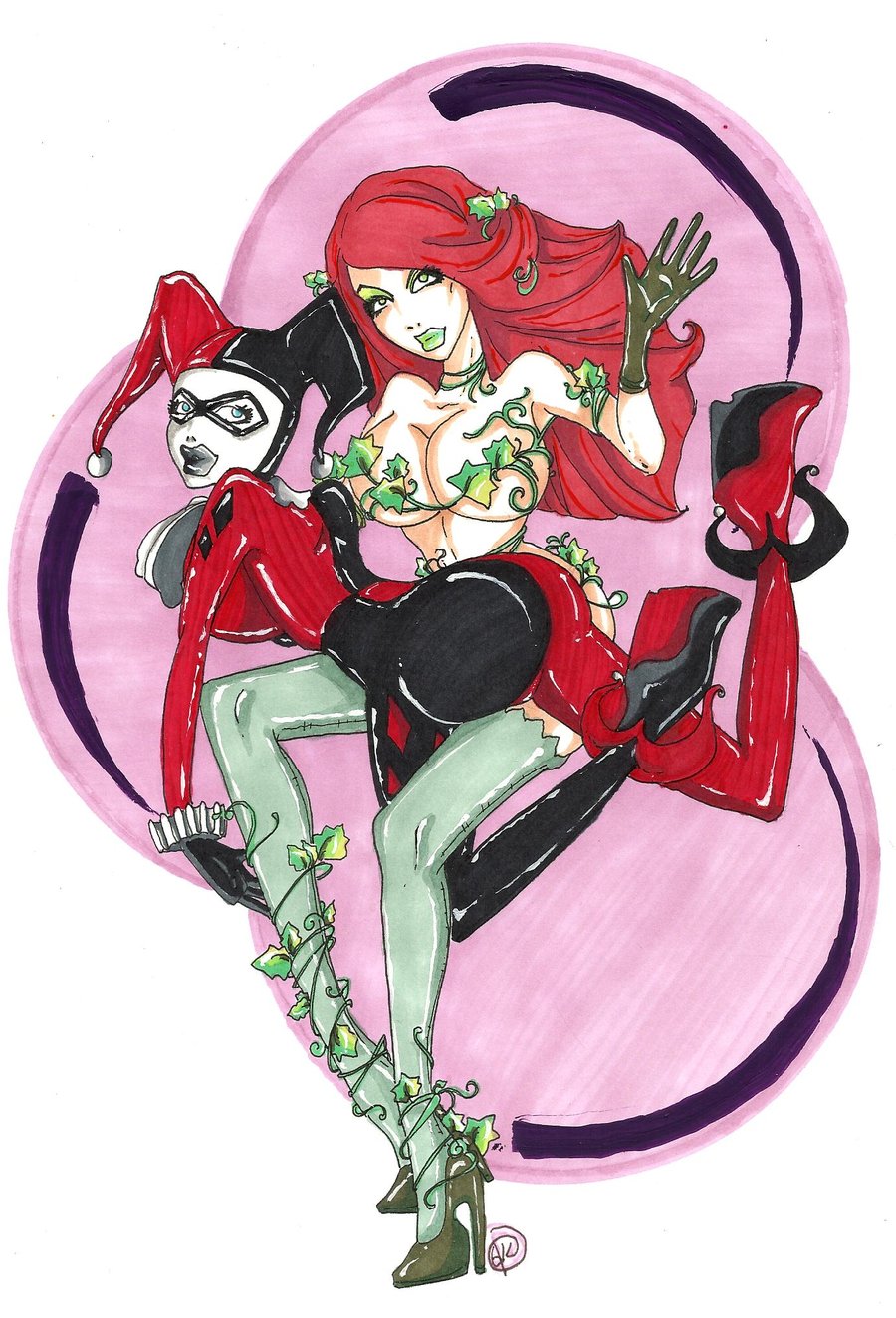 Artist unknown; commissioned by JM Koto. Characters © DC Comics Inc. Posted by the Web-Ed on 05/22/2015.
Poison Ivy spanking Harley Quinn is such a natural idea that even though this is only the second time we have seen this pairing we should expect it to pop up repeatedly in the future - and it will. Our notes show that this was a commission for JMKoto, but we've now forgotten the artist's name which is very embarrassing since he or she has a very unusual style. Ivy's leglock isn't quite right since she's only locked Harley's left leg and not her right, but at least she's got the right idea - bringing her hand down sharply on Harley's behind!
We belive we found this on DeviantArt.