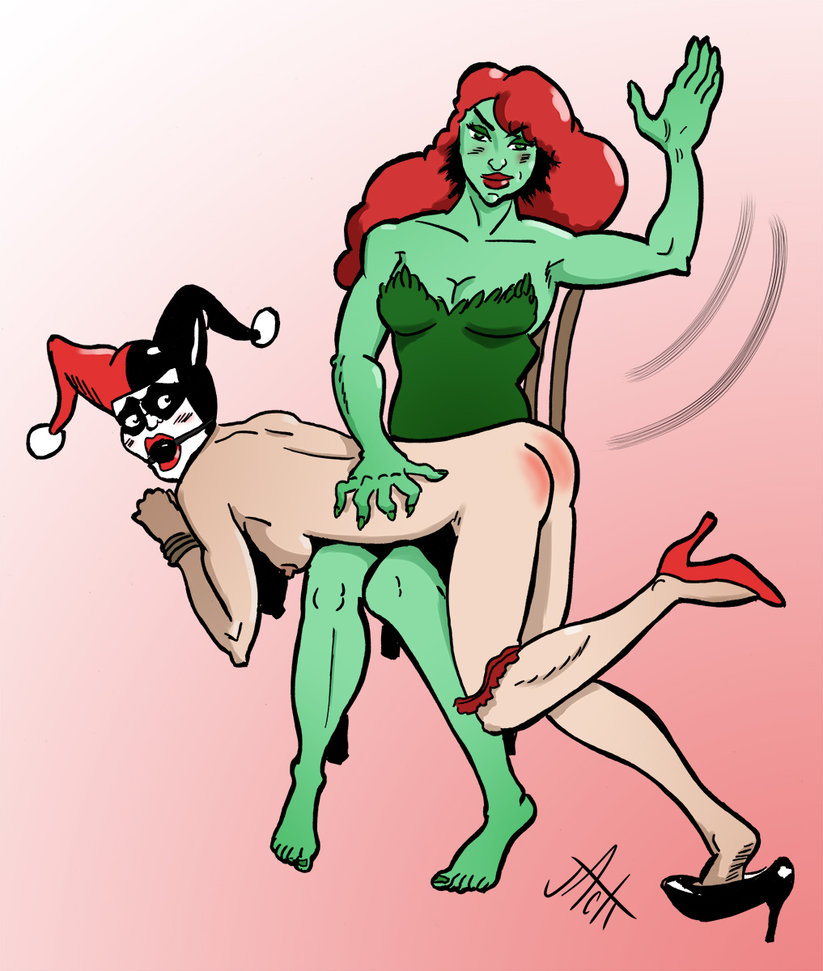 Art by Vaudeville Jack. Characters © DC Comics Inc. Posted by the Web-Ed on 05/29/2015 (click to increase in size).
As we mentioned last time, Poison Ivy spanking Harley Quinn seems to many artists to be a natural idea, so let's see how VaudevilleJack handles the pairing.
First and most obviously, the OTK positioning is quite good with Ivy firmly seated in a chair, holding Harley down tightly. And it looks like the spanking is a serious one: Harley's been stripped nude, leaving only one garter and her shoes, and she's bound and gagged as well. Ivy is having no trouble bringing a bright red color where Harley evidently needs it.