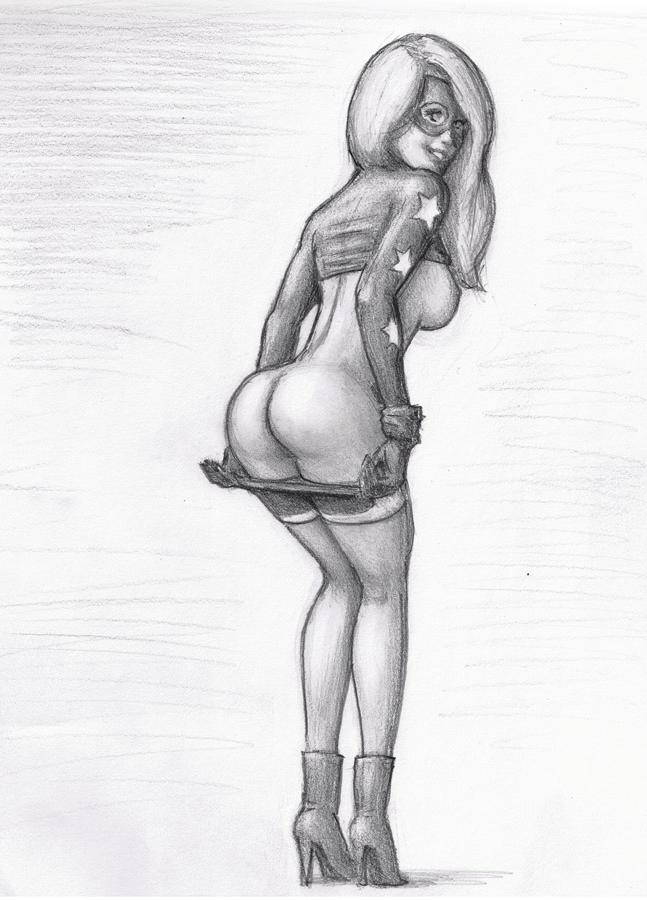 Take those shorts down, young lady! Art by Ralphieboy. Stargirl is © DC Comics Inc (click to increase in size).
Last time, we saw JSA All-Stars team leader Power Girl disciplining team member Stargirl. Apparently Stargirl failed to learn her lesson because Power Girl finds it necessary to spank her again, this time with her shorts down! In the spirit of the occasion, before getting to the actual spanking we thought a drawing of Stargirl lowering her shorts would be appropriate, and by good fortune we located this one by Ralphieboy, whose other work is unknown to us but whose finely-rendered pencils certainly get the job done here!
This second spanking is better than the first in many ways - it's on the bare, Power Girl's knees are closer together, improving the OTK positioning, and it must be harder because Stargirl is starting to struggle! The drawing is extremely subtle - the unknown artist did an excellent job on the characters' faces and the wrinkles in their clothes, for instance. Because of this subtlety, the original version did not reproduce all that well, or perhaps just does not display well on the typical monitor, so we took the liberty of presenting our own higher-contrast version along with the original (below).
Unfortunately, there is no signature and the person who posted it on Comic Images did not provide the name of the artist (if he knew it) or even his own. It makes you wonder how many more superheroine spankings may have been produced but now exist only on someone's computer somewhere. All we can say is that if we can find them, we'll bring them to you.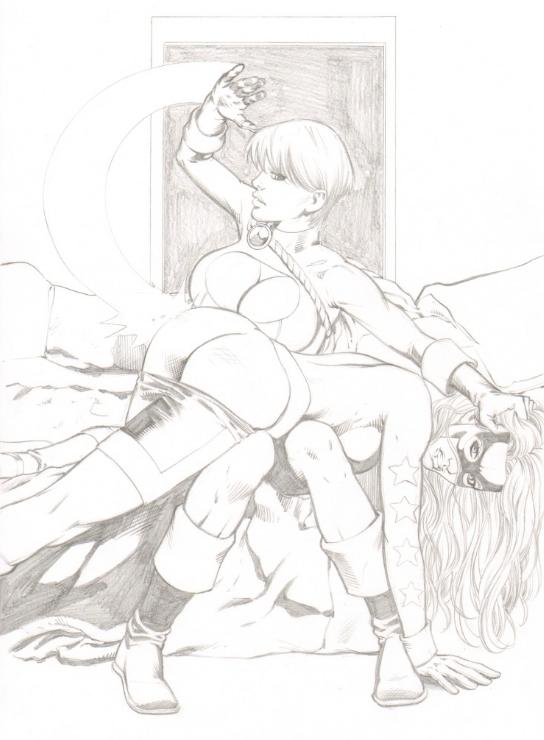 The original version, as we found it (click to increase in size).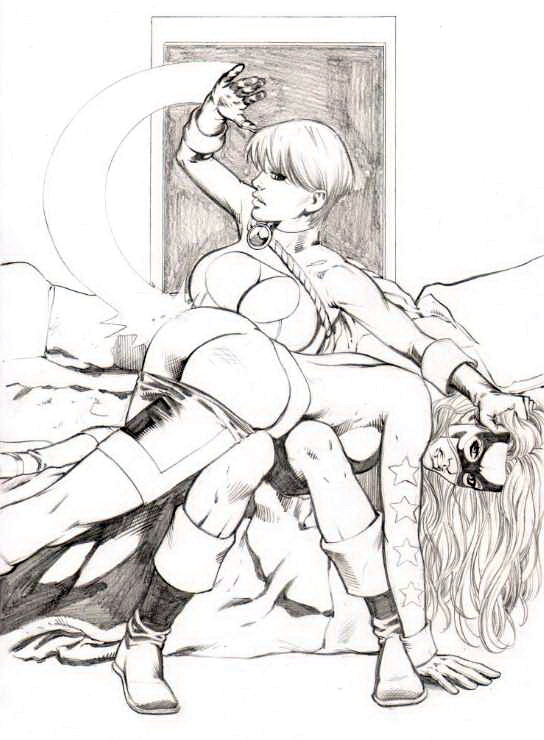 Modified version, with greater contrast (click to increase in size).