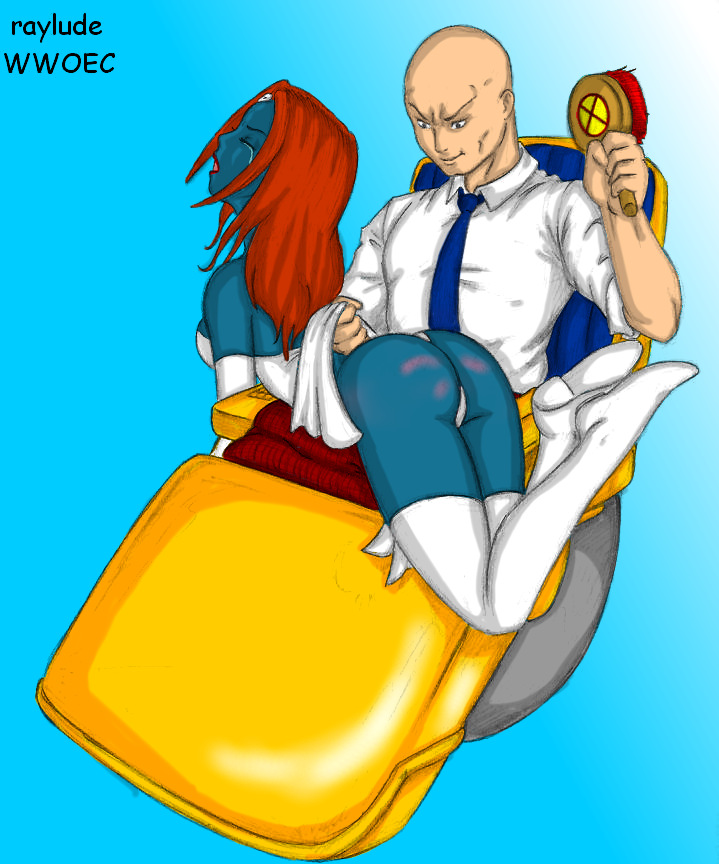 Art by Raylude. Characters © Marvel Characters Inc. Posted by the Web-Ed on 05/31/2013.
We have seen the work of Raylude before, but until now it's always been in the Doctor Cylon Gallery (e.g. Girl/Girl Cropping). This time, he decided to try an X-Spanking, possibly upon request, with Professor X administering some well-deserved corporal punishment to Mystique even though by the time she was introduced into the X-Men series she was already too old to be one of his students at the School for Gifted Youngsters. But as everyone knows, here at CSR we believe no woman is ever too old for a spanking! And while Xavier may not have the use of his legs, his arm is in good enough shape to apply the x-hairbrush to Mystique's bare bottom.
Raylude is not primarily a spanking artist, although he makes a good one when he applies himself as we see here with the OTK positioning and the expressions on the faces of both characters. Mystique's looks like a combination of agony and ecstasy, while Xavier simply looks determined.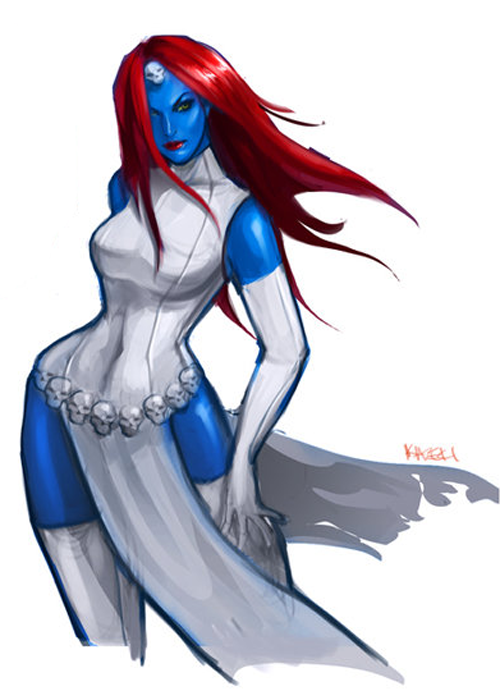 Artist unknown. Mystique © Marvel Characters Inc.
For those who may be unfamiliar with these characters, at left is another drawing of Mystique, whom we'll see getting spanked twice more in the coming weeks. We actually saw her once before (Mystique Spanks Rogue), but we removed that picture from this gallery at the artist's request.
Below we see Professor X and his original X-Men in one of their early adventures, "The Return of the Blob" (X-Men #7, September 1964). This is many years before Mystique made the scene.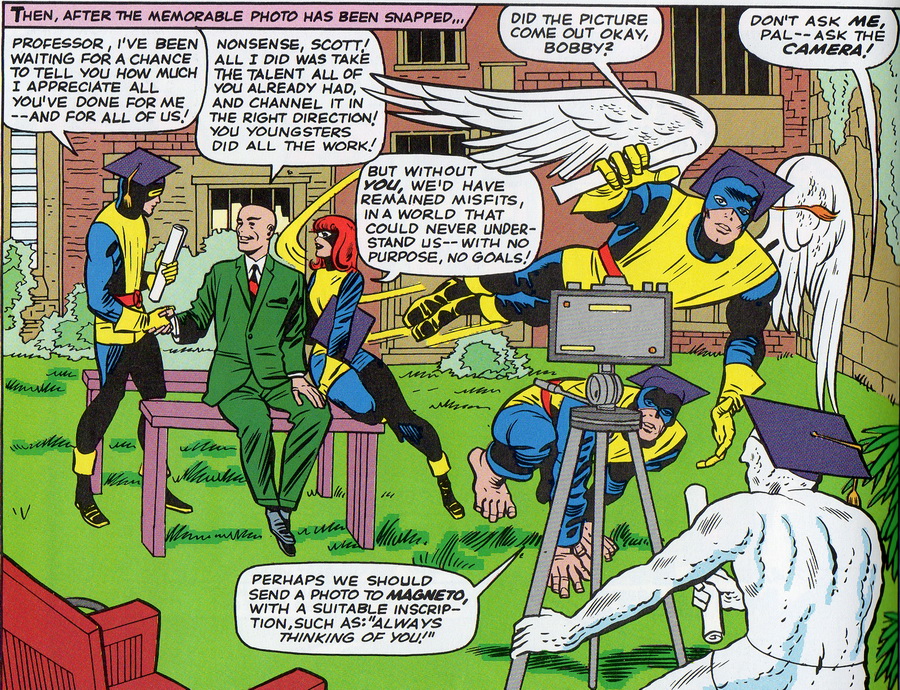 The X-Men graduate! From left to right: Cyclops, Professor X, Marvel Girl (Jean Grey, a/k/a Phoenix), Angel, Beast, Iceman. Art by Jack Kirby and Chick Stone. Characters © Marvel Characters Inc.