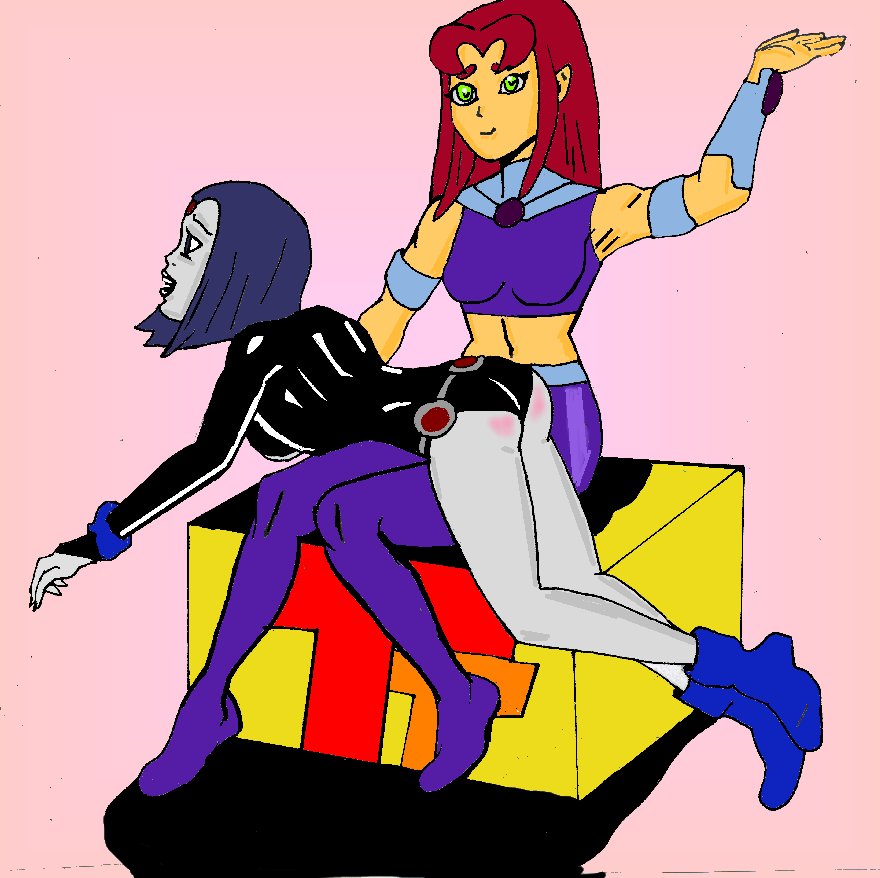 Starfire spanks Raven, by Cattle6. Characters are © DC Comics Inc. Posted by the Web-Ed on 06/17/2016 (click to double-size).
Last time we saw Raven spanking Starfire and remarked on the problem of having two characters who are both more natural in the submissive role. Another artist, Cattle6, decided to try a spanking with the roles reversed, so here we have Starfire spanking Raven. Note that the "TT" on the furniture Starfire is seated upon of course stands for "Teen Titans".
Cattle6 has worked in a number of styles including 3-D Digital Art and has done some spanking stuff before, although this is his first appearance in CSR. We prefer his drawings, and would like to see him refine his style a little more. Here the expressions well, with Starfire looking a lot happier than the dismayed Raven. Good OTK positioning, although we'd like Raven's bottom to be a little rounder. We're going to see a little more of Cattle6's work featuring his original superheroine getting spanked before the summer is over.