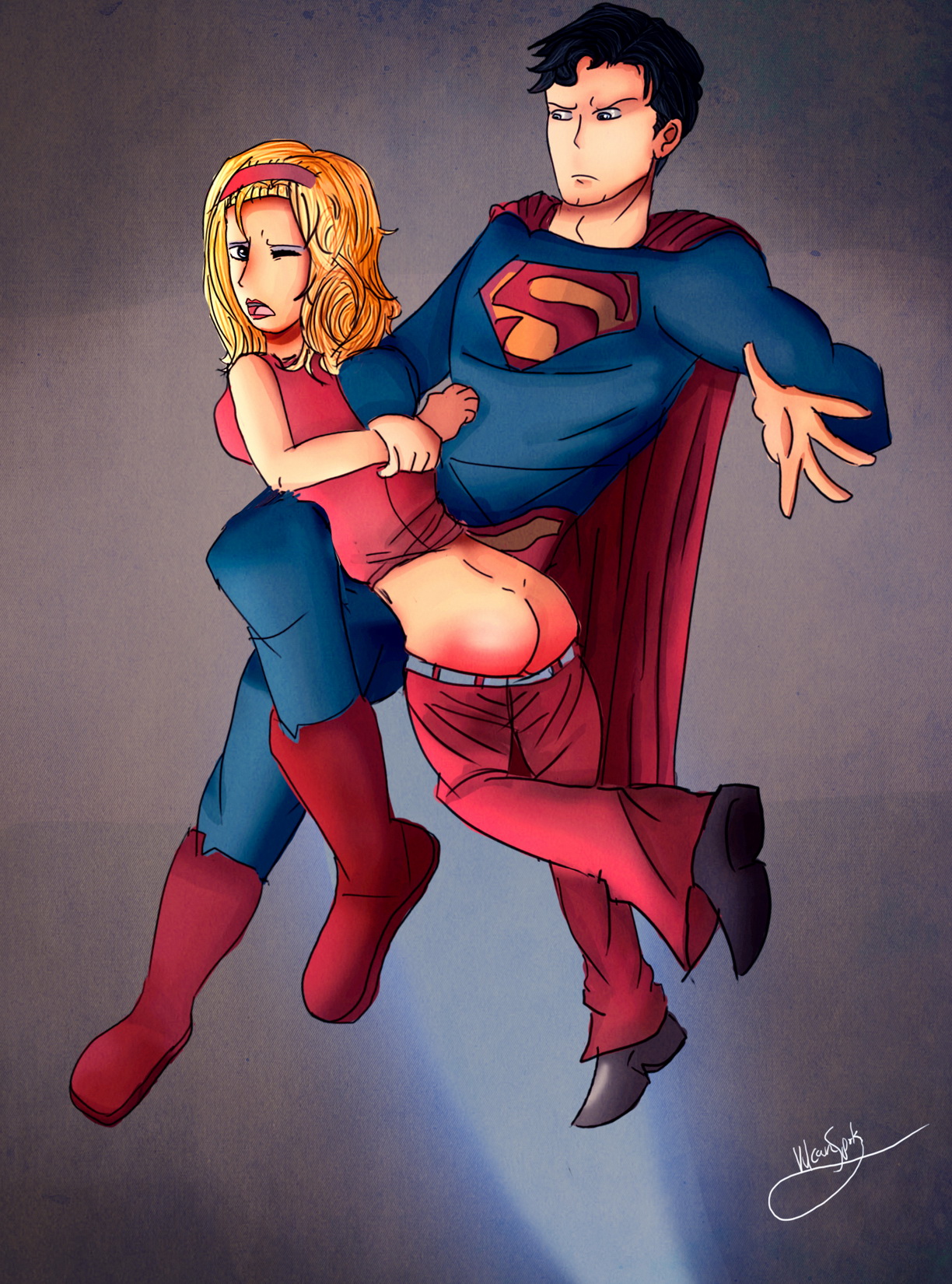 Art by Vulcanspock, commission for Monk2024. Superman and Wonder Girl are © DC Comics Inc. Posted by the Web-Ed on 07/17/2015 (click to triple-size).
Two weeks ago we saw a commission for Monk by VulcanSpock of Wonder Woman spanking Wonder Girl. Apparently Monk felt that Wonder Girl needed more spanking (and who are we to disagree?), so he also commissioned Vulcanspock to bring another scene to life, this time with Superman as the spanker.
This is the first time that Superman has spanked any of the Wonder Girls (really only No.'s 2 & 3 are in question since Wonder Girl No. 1 had been Wonder Woman herself). We will remark again that even though Wonder Girl "reports" to Wonder Woman, she is a member of the Teen Titans (in its most recent incarnation) which is a sort of Junior Justice League, thus it makes sense (to us) that any member of the JLA has the legal authority to spank her in loco parentis (in place of the parent) as it were.
Since Superman can fly, he can use a modified "in the air" OTK position. However, even Supes should place the spankee further over his lap, since in any spanking we want the spankee well bent-over and also (with OTK) held in place securely. He does at least have Wonder Girl's right arm pinned behind her back, much as Wonder Woman did, so there's nothing Cassandra can do but accept her spanking and her expression suggests she's not too happy about this fact. Vulcanspock said that she had some trouble with this drawing, and her line does appear less flowing here than it did in the earlier WW/WG scene.