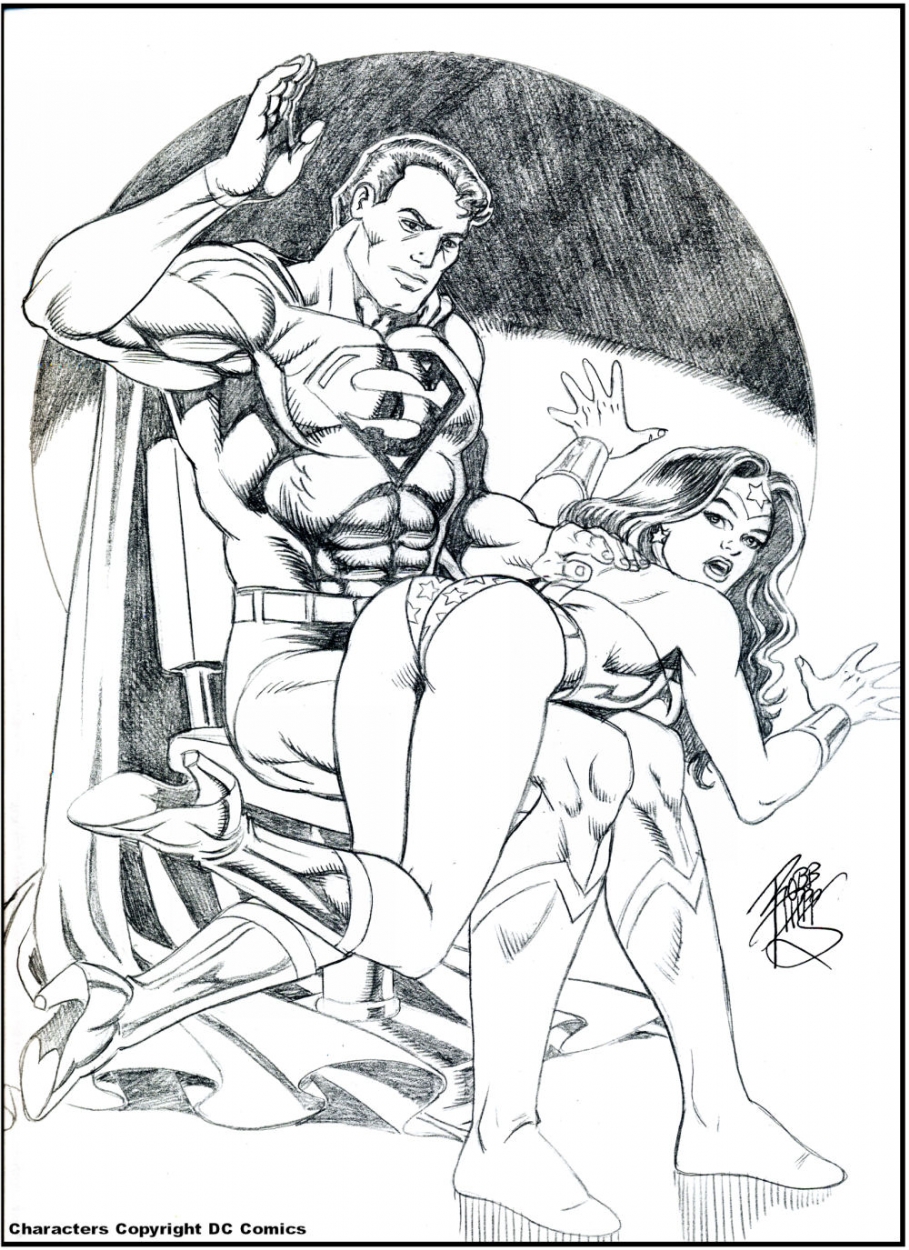 Art by Robb Phipps. Characters © DC Comics Inc. Posted by the Web-Ed on 09/20/2013 (click to increase in size).
This one's been in the files a while: Jim C. discovered it two years ago on the Comicartfans web site (see the discussion on the Wonder Woman topic in the CSR Forum)! Yes, the ol' Web-Ed does indeed sometimes keep new spanking material in his files for months or even years before getting around to posting it. Of course, everyone followed the link to this drawing at that time, but let's see it again now as it's finally added to the gallery.
Phipps draws his panties on the skimpy side, something that's not likely to get him too much criticism. He also does the OTK position very well, as we have seen before with some of his work we posted back in 2007 (see Superman Spanks Supergirl among others). Giving WW nice long legs and a shapely behind certainly helps the overall effect - in short, this is a superior example of superheroine spanking with nothing to complain about except perhaps the fact that we haven't seen any new spanking work from Phipps for a long time.