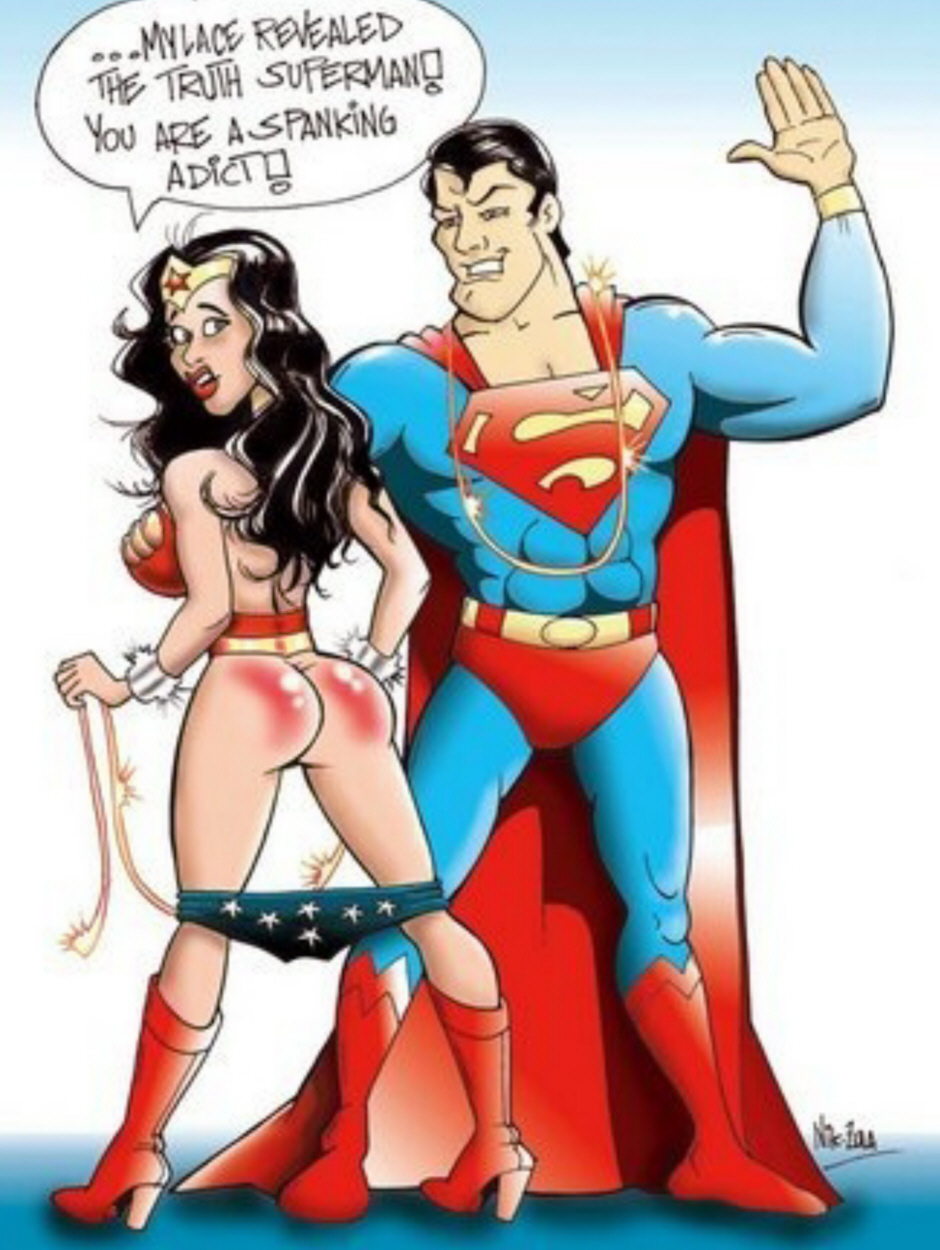 Art by Nik Zula. Characters © DC Comics Inc. Posted by the Web-Ed on 09/20/2013 (click to increase in size).
One of today's top spanking humorists is Nik Zula, whose work has been featured in the Humor Gallery and here with Superman Spanks Supergirl, among others. Here he seizes upon Wonder Woman's magic lasso to drive the humor: it has the power to make anyone tell the truth, and under its influence Superman takes down WW's panties and spanks her! (The translation came out "lace" rather than "lasso" for some reason). Wonder Woman often used her lasso to compel people to obey her, and given her known inclinations, it's just possible she compelled Supes to swat her fanny!
Fortunately, Zula colored this drawing - not only do comic characters look better in color, WW's behind does, also!