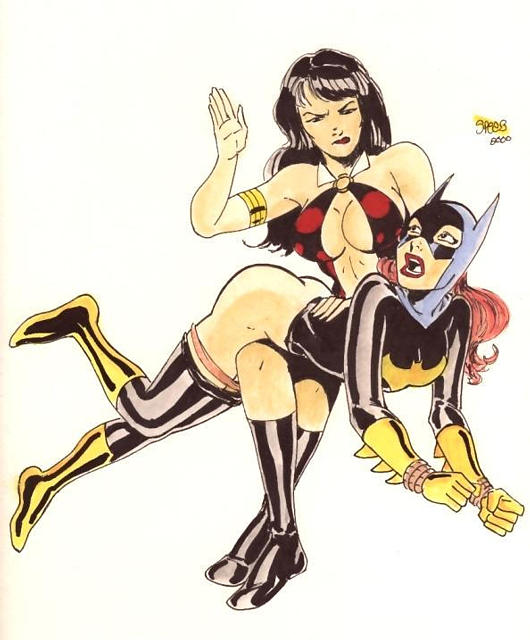 Art by Srees(?). © Harris Publications Inc. and DC Comics Inc. Posted by the Web-Ed on 10/19/2012.
We've seen Vampirella spank Batgirl before, but since we're never going to get tired of it, here's another example which looks quite a bit like the earlier one. We think the artist this time is Srees, and this may be his page on DeviantArt, but we can't be sure as we have no information on where we found this.
Good OTK positioning of a nice, submissive Batgirl with a pleading expression on her face and her bottom bared for the occasion - delightful!