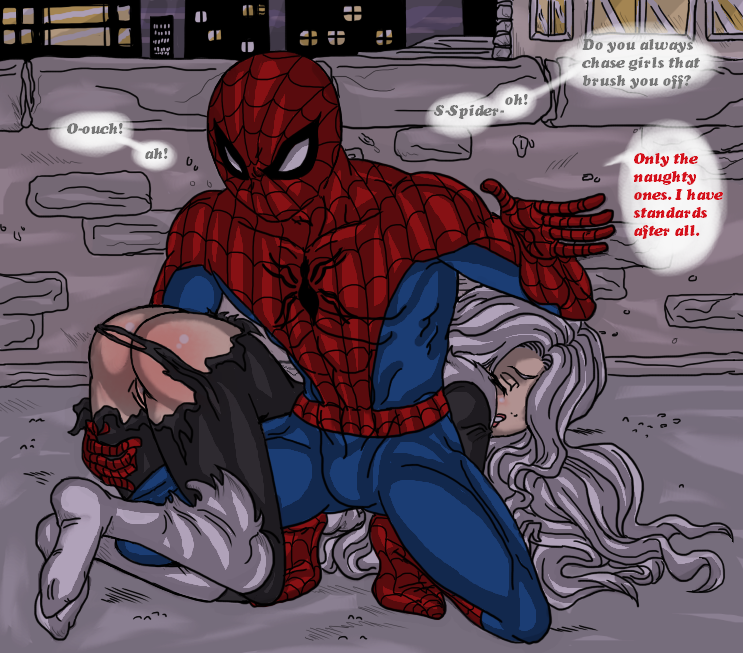 Bad Kitty, by Colakun. Characters are © Marvel Comics Inc. Posted by the Web-Ed on 09/07/2012 (click to increase in size).
A very logical spanking pairing is Spider-Man/Black Cat, and it's therefore rather surprising that this is the first time we've seen it here at CSR (we did come close with Spider-Man Gives BC the Boot, while BC was spanked by Silver Sable and was also pictured just after another spanking). This one is by ColaKun, who has done a lot of spanking-themed drawings.
The behind-the-back positioning is unorthodox, and Black Cat's torn costume somewhat unnecessary as it's a skintight outfit that wouldn't have provided her any protection anyway, but ColaKun does have an original style and it's interesting to see his take on these characters.