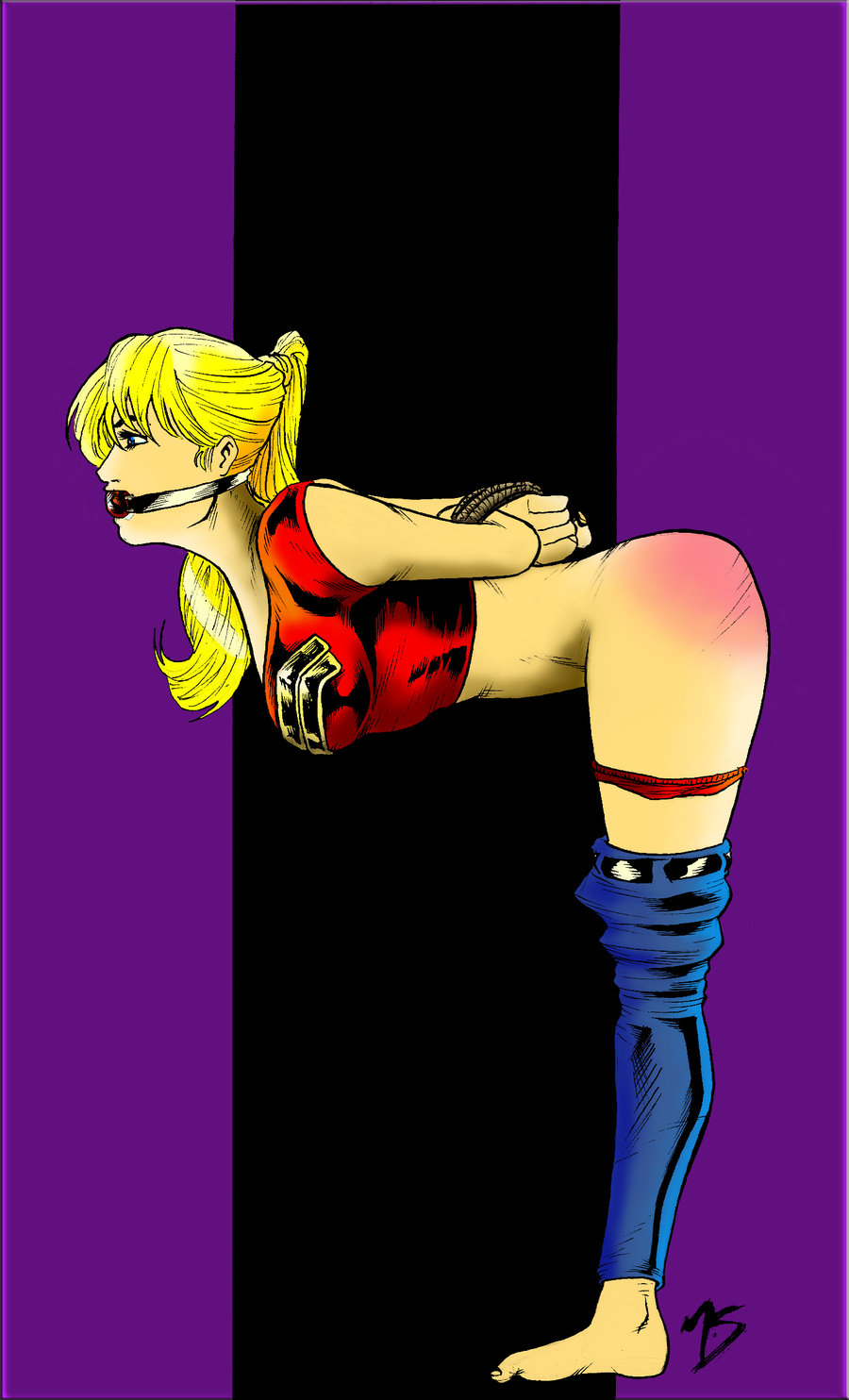 Artist unknown (click to triple-size). Wonder Girl © DC Comics Inc. Posted by the Web-Ed on 07/19/2013.
As the junior miss version of Wonder Woman, Wonder Girl makes a logical spankee. We had in fact posted two examples in this gallery, but as we later removed them at the request of the artist it's time to initiate a new series devoted to her. This first example came from Comic Images, and is so often the case, we can't make out the signature. The focus of our unknown artist here is more on bondage than spanking, with Wonder Girl bound and gagged, but like us he apparently believes that bondage should be accompanied by spanking since her pants have been lowered and her bottom well reddened. Another plus is that she's looking straight ahead, which helps to turn her bottom up. The only real reservation we have is that what should be the roundest and fullest part of her buttocks has been flattened slightly.
There have actually been three Wonder Girls, and we'll explain which is which as we go along. For now, it's enough to know this is the last of the three, Cassandra Sandsmark.