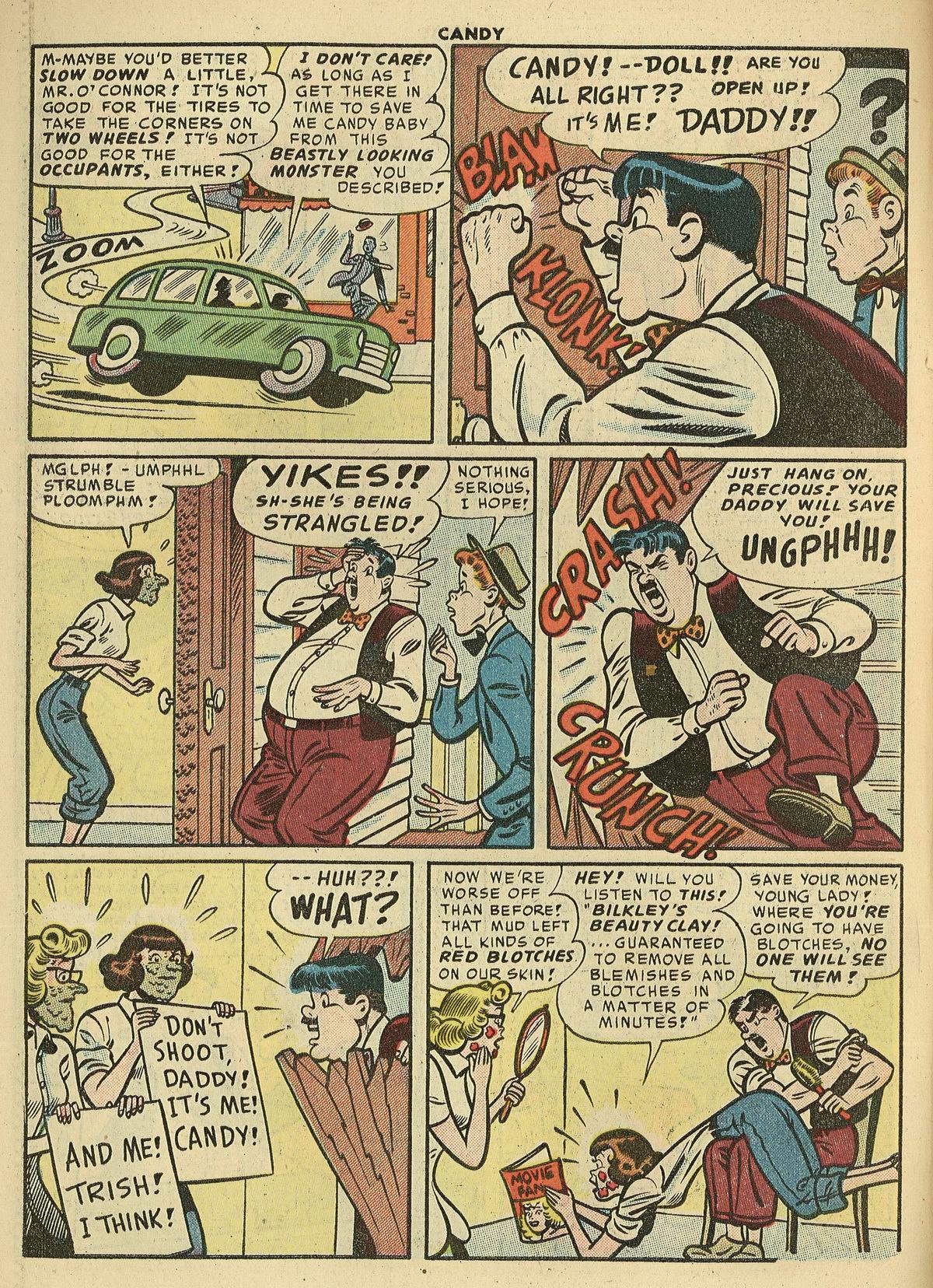 The entire spanking page, taken from the reprinted version in Candy #60.
For what it's worth, here is the entire page. It is taken from Candy #60, which reprinted most of issue #35. Mr. O'Connor is forced to break down his own door, so we can see that he does have good reason to take the hairbrush to Candy. As we mentioned last time, she isn't a brat, but she does cause a lot of trouble, and she must be held accountable for her bad decisions. In fact, she should have been spanked a dozen more times in a dozen more issues, but Sahle apparently viewed spanking as just one more gag to be trotted out when necessary.
In fact, he had Mr. O'Connor give one more spanking, to Candy's cousin Glenna, but that one won't be posted because Glenna is too young. It may be found in the Comics Spanking Data Base, however.