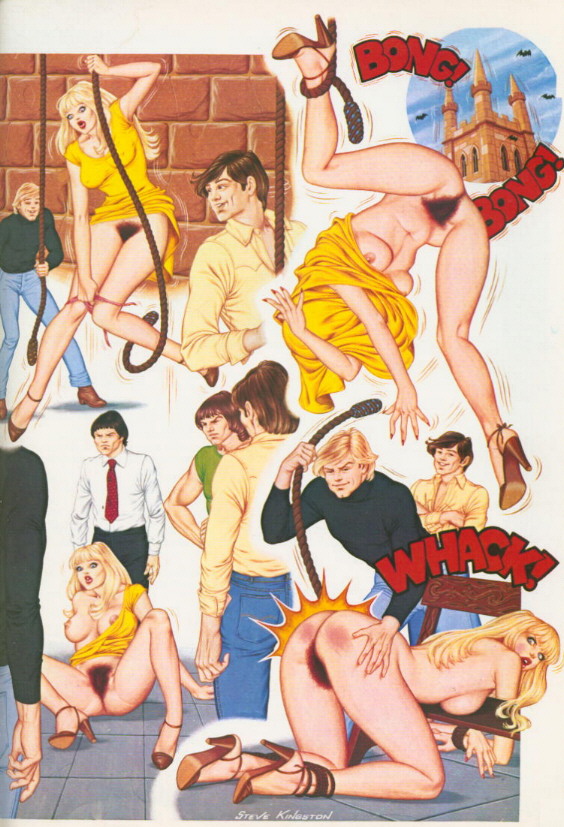 We've heard of "saved by the bell", but "spanked by the bell"? From Mayfair (June 1979). Art by Steve Kingston. Posted by the Web-Ed on 12/23/2011.
Exactly one year went by before Carrie's next spanking in June 1979. Now, bell-ringing is not the sort of activity that immediately brings spanking to mind, even for us, but it's an intricate affair in which multiple persons must coordinate their efforts - random rope-pulling just won't cut it. Alas, Carrie seems to have her problems getting it right, and somehow she gets tangled in the rope and her clothes just fall off - fancy that!
After a couple of pornographic poses we could do without, Carrie must once again pay the price for her carelessness. The lads tie her to a bench, rear end raised high, and proceed to apply the bell rope's end where it will do the most good! While the rope is probably not anyone's favorite spanking implement, Carrie is positioned attractively with her back arched to receive the strokes (although her right knee is a little too far forward and should be aligned with the left), and she does deserve them, so this episode is an improvement upon the previous one overall.