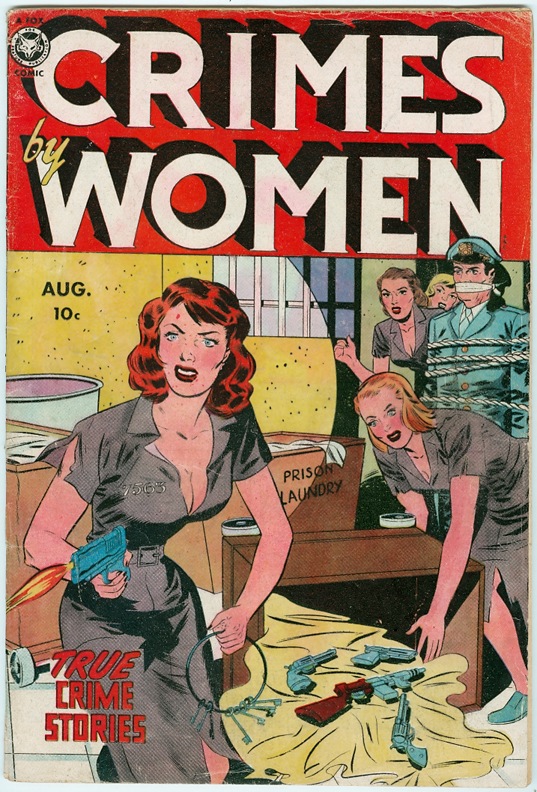 Crimes by Women #14 (August 1950). © Fox. Posted by the Web-Ed on 07/16/2010.
We begin a new series on spankings from a rather recently created website, SpankingPanels.com. The first three of these were new to us, and as far as we know, new to the web - original discoveries of SpankingPanels.com. A number of websites have featured comic-book spankings, including most obviously this one, but SpankingPanels is rather unique - they are exclusively dedicated to X/F comic spankings, and feature an elaborate rating system that almost defies description. You really have to see it for yourself, and we recommend you do so.
Now let's take a look at the first of these new spankings, in Crimes by Women #14, from August 1950. Judging the book by its cover, it would seem to be a lurid crime comic of the sort decried by Fredric Wertham in Seduction of the Innocent (more on Wertham here). We'd expect to encounter plenty of bad women like the ones seen here breaking out of prison, but not necessarily getting spankings although they certainly deserve them. As it happens, the spanking in this issue is only an illustration of an old law that allows a man to chastise his wife!