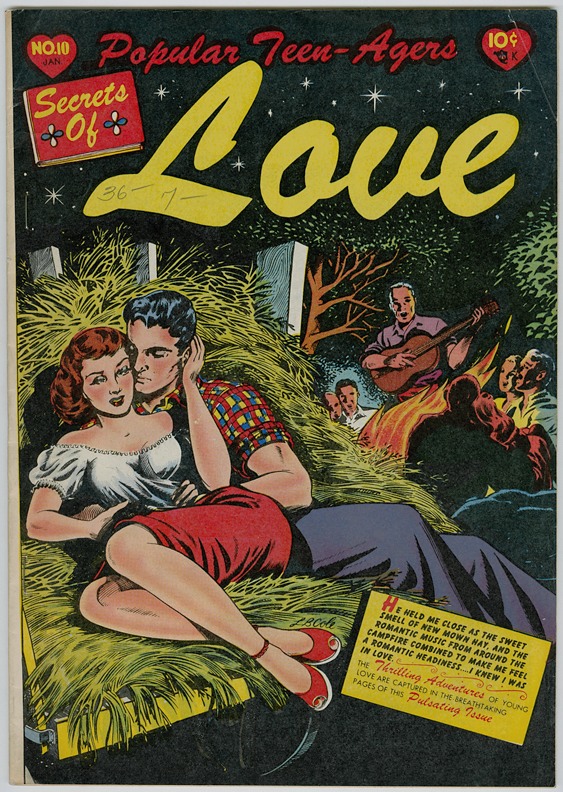 Popular Teen-Agers #10 (January, c. 1952). © Star Publications. Posted by the Web-Ed on 07/16/2010.
For the second in our series of spankings from SpankingPanels.com, we have this remarkable find - Popular Teen-Agers #10 from January (no indicia available so exact year is not known but may be 1952 - title began in 1950). There was another spanking in issue #14 which was very well known - in fact, it was one of The Seven Spankings - but as far as we know, this one was unknown and even unsuspected until Spanking Panels turned it up.
As we mentioned in regards to #14, little is known about most comics from Star, so we don't have much information on this issue. Therefore, let's get to the spanking!