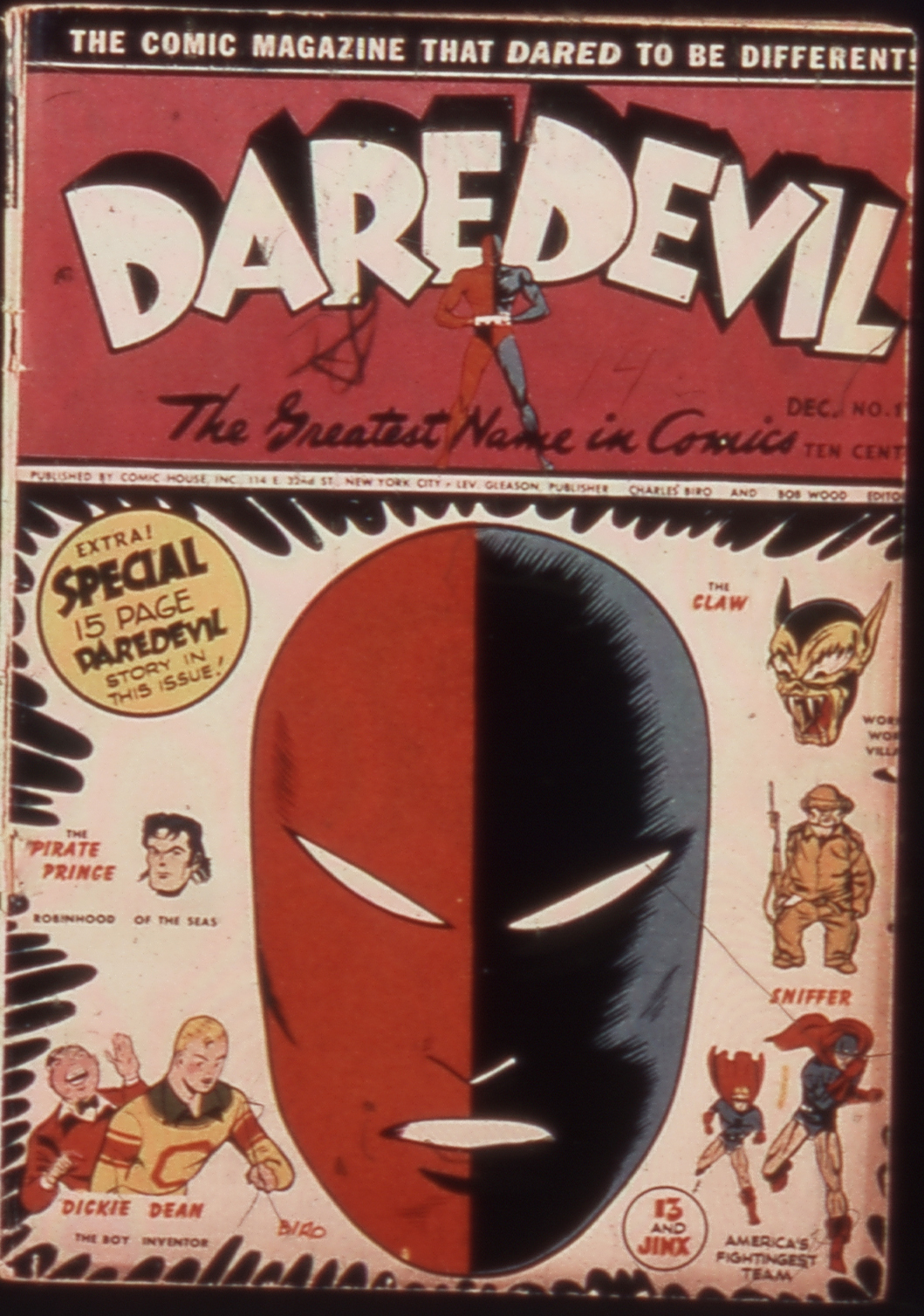 The cover of Daredevil #14 (December 1942), art by Charles Biro. Published by Lev Gleason. Posted by the Web-Ed on 11/12/2010.
Daredevil was certainly one of publisher Lev Gleason's most successful titles (not to be confused with the much later Marvel super-hero of the same name). Searching through 133 issues revealed four spankings, only one of which was M/F, however (a fifth occurred in Adventures in Wonderland). These other four may be found in the Comics Spanking Data Base by those who are interested (by searching for "gleason" as publisher), but now let's cherish that one M/F scene, which is the second in a series of new discoveries from our ongoing search for Golden Age comic spankings and is appearing here for the first time anywhere on the web.
Why only one? Well, Charles Biro is the name most closely associated with Gleason, having co-edited the line, written many stories, and even drawn some of them, and Biro seems to have been most comfortable with the "Boys' Adventure" tale. There is little room for girls or romance in such stories, so one avenue of possible spankings was completely cut off. That left the "spanked villainess" as a possibility, but for Daredevil itself (as the lead feature in Daredevil), Biro doesn't seem to have favored that either.
Luckily, a "spanked villainess" did appear in one of the back-up features, Dickie Dean, The Boy Inventor (seen here on the lower l.h. side of the cover).